WOWS Kids Fiji celebrate 10 years of existence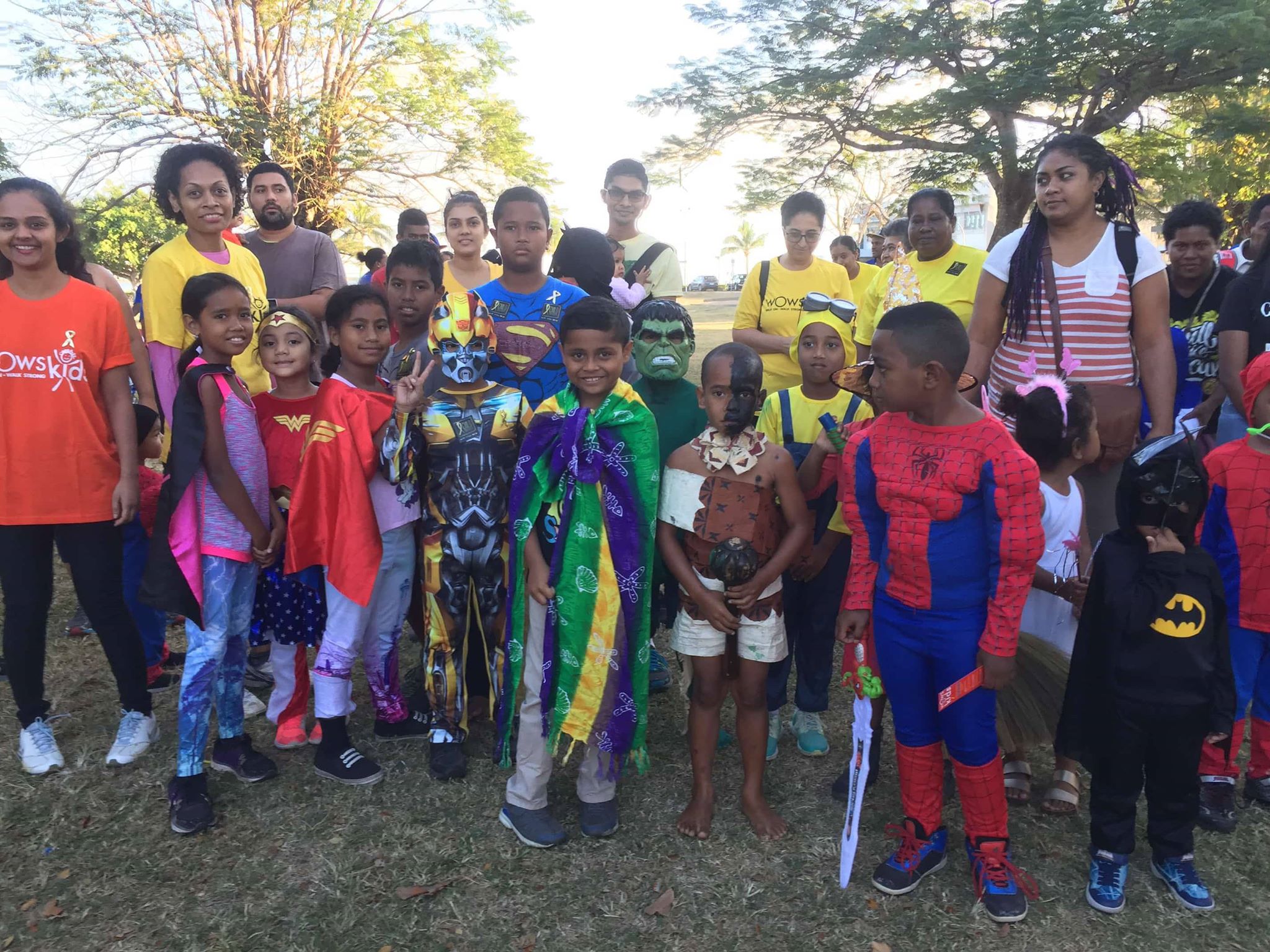 AFTER a decade of being a beacon of hope for many young cancer patients countrywide, WOWS Kids Fiji intends to continue their journey of walking on and walking strong.
This was the sentiment of the organisation's co-founder Sina Kami after marking their 10th anniversary in Lautoka yesterday.
WOWS Kids Fiji was founded on August, 2008 by Mrs Kami and her husband, Taholo who lost their daughter Tae Kami, who succumbed to cancer of the sinus.
Tae was just 15 years old. She is the inspiration for the formal establishment of WOWS Kids Fiji in August 2009, an affiliate of the Tae Kami Foundation in Tonga.
"It's been 10 years of WOWS Kids Fiji providing support services to our kids and telling their parents and patients — there is still hope and we are here for them," Mrs Kami said.
"We will continue and look at ways we can improve our service delivery." WOWS Kids Fiji also commenced its awareness activities for the month of August with their "superhero" fun run/walk in the Sugar City yesterday.
"Today (yesterday) is a special day because we bring out our children along with parents, doctors and nurses who have been supporting and assisting over the years. A list of events have been planned for this month by WOWS Kids Fiji marking August as "Childhood Cancer" Awareness Month in Fiji.
"Today we mark the 10th anniversary because we've come a long way," Mrs Kami said.
"But from here onwards ­we will place more focus on getting awareness on places we haven't reached and also getting the public to know the early symptoms and signs of childhood cancer," she said.
Members of the public have been urged to purchase a gold ribbon — spreading more awareness on the issue of childhood cancer. Meanwhile, WOWS Kids Fiji is also looking to establish a resource centre in Lautoka to add to its main centre in Suva.