World way off target in mobilising finances for SDGs: A-G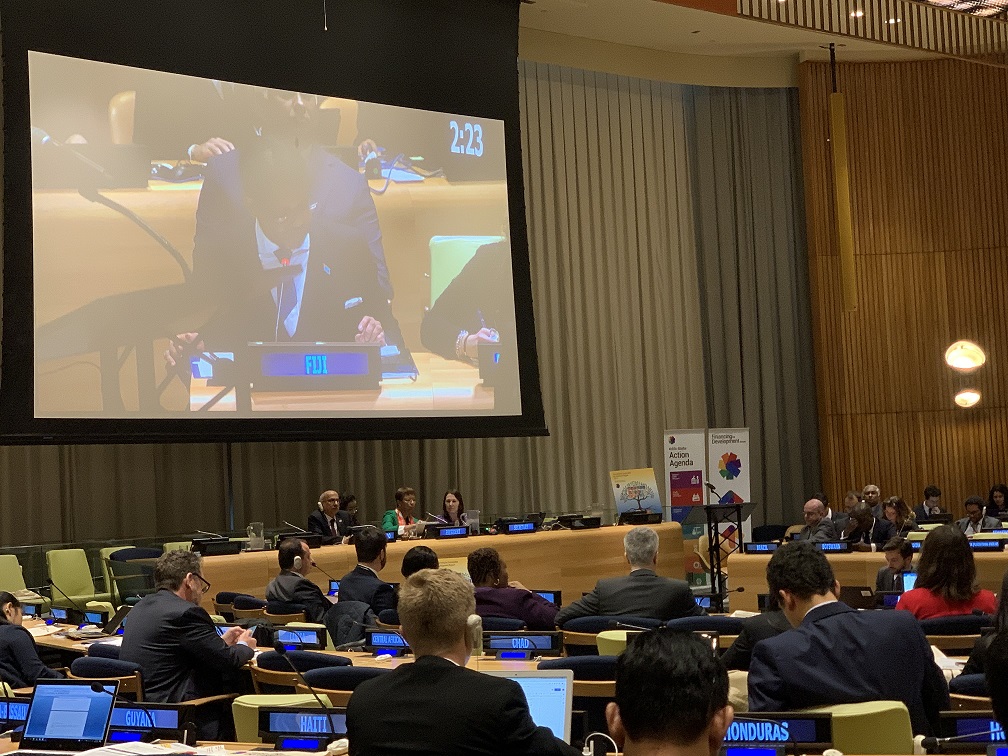 THE world is way off target in mobilising finances for the Sustainable Development Goals (SDGs), says Fiji's Attorney-General and Minister for Economy Aiyaz Sayed-Khaiyum.
He made the comments as he delivered the country's national statement at the 4th Annual United Nations Economic and Social Council Forum on Financing for Development (FFD) in New York, USA, where a high-level of support was demonstrated for the need for financing for development.
"The mobilisation of resources to ensure that the 2030 agenda delivery globally requires collaborative support between governments, development partners, the private sector and local communities. A paradigm shift in collaboration is needed if we are to get anywhere near to closing the financing gap," Mr Sayed-Khaiyum said.
"The FFD has brought home to us the need for new global and political consensus; the need for a new, if you like, global compact to drive our goal of vastly increasing the finance available for development. If we fail in this consensus; we will not only fail our own countries but the planet as a whole," he was quoted saying in a Government statement.
Mr Sayed-Khaiyum also participated in a panel co-hosted by Fiji and Seychelles on the margins of the FFD to exchange experiences on Fiji and Seychelles's respective green and blue bonds.
As part of the panel, he noted the need to include other development financings to the conventional pool of climate funds.
"Conventionally, when we talk about climate financing, this is limited to the World Bank, IMF, ADB, GCF, and other multilateral development banks and increasingly, the private sector.
"But climate finance/development finance must also include for example, funds provided by governments, such as Australia's recently-announced Australian Infrastructure Financing Facility for the Pacific, EXIM Banks of China, India and Korea, funding under the Belt and Road Initiative, JICA and others that fund projects on a bilateral or regional basis.
"We need to mainstream and aggregate this type of financing together with the conventional financiers in order to capture a much larger pool of funds and mobilise these funds for climate action to fast track projects, provide complementarity and attract more private sector and blended finance."