Work attachment to prepare students for future
21 November, 2018, 10:22 am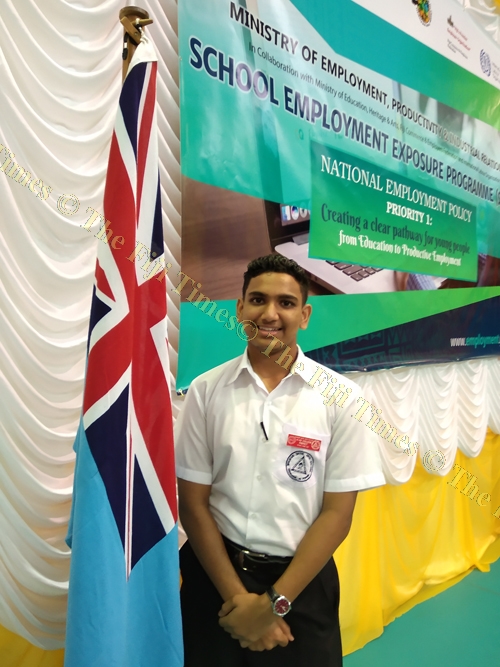 RAYNAV Chand, 16, aspires to be a commercial lawyer when he completes his education.
The Year 11 student of Bhawani Dayal Arya College in Nasinu is part of the second batch of students who will undergo practical work attachment at various industries from December 10 to December 21.
The work attachment is part of the Ministry of Employment, Productivity and Industrial Relations School Employment Exposure Program (SEEP) that was launched yesterday at Yat Sen Secondary School.
Apart from his ambition to become a lawyer, Raynav admires the work of journalists and would also consider getting into journalism if his legal plan does not eventuate.
"My subjects in school are accounting, economics, history, maths and English and I hope to one day be a commercial lawyer or a journalist," Raynav said.
Raynav said the SEEP program was a good opportunity for students to get exposure in the workforce.
"I think this program will enable us students to experience firsthand what it is like in the workforce. We should have such programs because as students we will get to interact with those already in the workforce and see how they work and budget their salaries and how they are able to survive."
Raynav said he does not know where he would be on work attachment but he was looking forward to it. Ministry of Employment, Productivity and Industrial Relations permanent secretary Salaseini Daunabuna said programs such as SEEP would enable students to understand that the type of employment they secure was crucial.
"We note here in Fiji that we have significant youth bulge which means that half of our population is below the age of 27 years," Mrs Daunabuna said.
"Our youth unemployment rate sits at 18.1 per cent so more than ever we as a nation need policies that will clearly define the pathway for our young to find useful employment."
The aim of the program is to find meaningful employment for students upon completion of their education.