Woman accused of raping daughter denied bail
26 February, 2019, 7:00 pm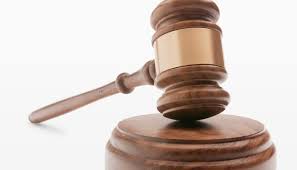 A WOMAN charged of raping  her three-year-old daughter was denied bail by the Suva Magistrates Court today.
The accused appeared before Magistrate Liyanage Wickramasekara charged with one count of rape.
It is alleged the woman raped her daughter between September 2018 to January 2019 at Samabula in Suva.
Police Prosecutor Constable Sitiveni Baleitaveuni served full disclosures to accused who is represented by Jitendra Reddy.
Magistrate Wickramasekara denied the bail application for the accused and has remanded her for her next appearance in Court on March 12.
He has also transferred case to the High Court in Suva.