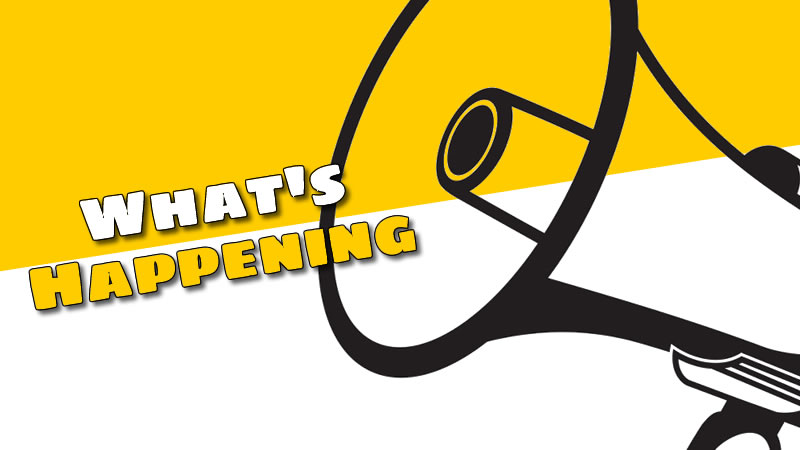 Bula vinaka.
Trust you're all doing well in this period of lockdown for most of us here on Viti Levu. And we hope we're all keeping safe by practising strict health measures to keep everyone around us safe from any spread of this virus.
And remember to remind our households of the need to stay home unless really necessary to do otherwise.
In this update, we try and inform you of events and some virtual happenings that you and your family members can be a part of and from the comfort of your own homes.
First, let's take a look at the weather forecast for today.
Weather:
Mainly fine over most places. Cool at night.
Moderate southeasterly winds and moderate seas.
Activities
COVID-19 daily press updates
In the event of any major developments, the permanent secretary of the Ministry of Health and Medical Services will hold a media conference. Otherwise, it will issue (an) update(s) daily through the Fijian Government and the ministry's social media Facebook page.
COVID-19 vaccination
Stay alert and monitor radio announcement and check the Government Facebook page to get the updated schedule of the mobile vaccination teams in your communities.
Online events
IFGTC Youth Zoom Meet by IFGTC Fearless at 7pm
EFL Planned Power Shutdown
Reservoir Rd – 8.30am to 4pm
Waqadra, Nadi – 9am to 4.30pm
Pasifika Campus – 9am to 4pm
Wainibokasi Rd – 8am to 4pm
General information
Supermarket Opening Hours (Suva-Nausori containment zones)
Hansons Supermarket – 7am to 4:30pm
Kundan Singh – 7am to 4pm
FoodCity – 6am to 5pm
Extra – 7am to 4.30pm
Entertainment
Check out what's trending on Netflix for you and your family.
Series
Girl from Nowhere
Friends
The Bold Type
Dynasty
Who Killed Sara?
Movies
Shutter Island
Trippin' with the Kandasamys
A Dog's Journey
Things Heard And Seen
Sweet and Sour
COVID-19
What you must do/know:
Wear masks when you leave your home
Download careFIJI app and switch on Bluetooth
Always observe the 2m physical distancing
Non-work gatherings of any size prohibited
Funeral services with up to 10 people only allowed
For good measure, report your symptoms to the nearest fever clinic
Stay home if you do not have an essential reason to leave your house
Limit your bubble to those in your own household
And here is what you need to know about the Health Ministry's community -based approach to the vaccination program in Suva and Nausori Containment Zones:
Daily vaccination schedule will be announced by the Ministry of Health and Medical Services (Follow Fijian Government Social Media Page, Ministry of Health and Medical Services Social Media Page, Radio and News for this.)
Community leaders and representatives will be informed prior to the vaccination day
Vaccination will only be available to the people living within the target community/area
Vaccine eligible individuals over 18 years of age can get vaccinated
Vaccination teams will visit all areas, so please wait till your area schedule is announced
Vaccination team will be situated close to your homes, do not overcrowd or queue
Wait at home with your family, you will be informed when it is your turn
Health teams will make necessary announcements via Loudspeakers
For those who are unable to go to the vaccination site, please wait at home with household members. You will be vaccinated together at home
Follow all COVID-19 safe protocols at the vaccination site. (Wear a mask, wash hands before and after vaccination, practice physical distancing of 2 metres and keep your careFIJI app turned on by keeping phone's Bluetooth on.)
You can self-register online for vaccination at: vra.digitalfiji.gov.fj
(Source: Ministry of Health and Medical Services, Fiji)