What's happening today!
24 October, 2021, 6:00 am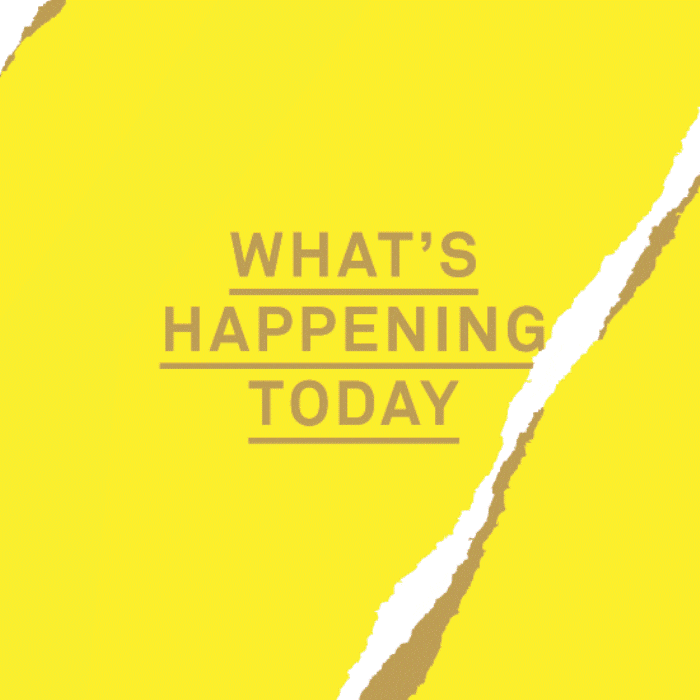 Bula vinaka everyone.
Here is another edition of some basic information you may need to know for today.
First, here is your weather forecast for today:
Weather
Mainly fine over most places
Cool at night
Moderate to fresh east to southeasterly winds, gradually easing from later today
Rough seas, moderating from tomorrow
Outlook for Monday: Mainly fine over most places; cool at night
COVID-19 daily press briefing
The Permanent Secretary of Health and Medical Services is now issuing an updated statement three days in a week – Monday, Wednesday and Friday. This can be accessed via the Fijian Government FB page.
COVID-19 vaccination
Monitor radio announcements and check the Government's Facebook page to get the updated schedule of the mobile vaccination teams in your communities.
General information
EFL Planned Power Shutdown
Lautoka City – 5am-7pm
Whole of Naikabula Rd, Lautoka – 5am-6pm
Kasanji St, Vatuwaqa – 8am-5pm
Entertainment
Here are some movies and TV series suggestions on Netflix that you can binge on at home this weekend.
Movies
Zoom: Academy for Superheroes
Confessions of an Invisible Girl
For Life
Don't let go
The forgotten battle
Series
My Name
You
Another life
Alice in Borderland
Locke and Key
COVID-19
Health Ministry advice:
People with severe COVID-19 are still dying at home, or are coming to a medical facility in the late stages of severe illness.
Severe COVID-19 is a medical emergency, and a delay in receiving appropriate medical treatment reduces your chance of recovering from the disease. You are at higher risk of developing severe COVID-19 if you are over the age of 50 or have a non-communicable disease or chronic disease like diabetes, hypertension, heart disease, kidney disease, or if you are obese or pregnant.
If you are at high risk of severe disease and have any symptoms of COVID-19 such as a cough, runny nose, fever, sore throat, body ache, headache, loss of taste/smell – please come to your nearest screening clinic to be checked and tested by our medical teams.
The severe symptoms of COVID-19, include the following: – Difficulty breathing; – Persistent pain or pressure in the chest; – Severe headache for a few days; – New confusion, inability to wake or stay awake; – Pale, gray, or blue-coloured skin, lips or nail beds.
Source: MOHMS