What's happening today!
25 September, 2021, 6:00 am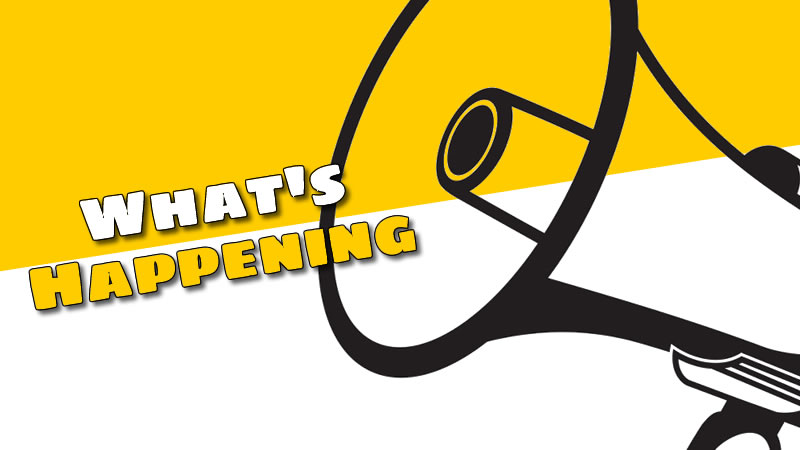 Bula vinaka everyone.
Here is another edition of some basic information you may need to know for today.
First, here is your weather forecast for today:
Weather
Cloudy periods with some showers over eastern, central and northern divisions.
Elsewhere, fine apart from isolated afternoon or evening showers.
Moderate to fresh east to southeast winds.
Moderate to rough seas.
Outlook for Sunday: Partly cloudy with brief showers over the eastern parts and interior of the larger islands (Viti Levu, Vanua Levu, Taveuni and Kadavu].
 Mainly fine elsewhere.
COVID-19 daily press briefing
The Permanent Secretary of Health and Medical Services will issue an updated statement every night – this can be accessed via the Fijian Government FB page.
COVID-19 vaccination
Stay alert and monitor radio announcements and check the Government's Facebook page to get the updated schedule of the mobile vaccination teams in your communities.
Online events
 U.S. Embassy Youth Council: Young People Talanoa by US Embassy Suva at 6pm
Live Vanilla Chat for September by Vaoala Vanilla at 3pm
Women of Wesley Online Prayer Breakfast by Wesley City Mission Church at 6.30pm
Team Building Exercise Mt Korobaba by Tiger Self Defense at 6am
Living the Gospel at Home with Fusi Puleiku: "To Have the Heavens Opened" by The Church of Jesus Christ of Latter-day Saints – Pacific Area at 7pm
EFL Planned Power Shutdown
Part of Namada Area, Ba – 7.00am to 6.00pm
Part of Vatukoula Area, Tavua – 7.00am to 1.00pm
Queen Elizabeth Drive, Nasese – 9.00am to 4.00pm
Entertainment
Check out what's trending on Netflix.
Series
Bangkok Breaking
The Blacklist
The Ghost Bride
The New Legends of Monkey
Black
Movies
The Stronghold
Confessions of an Invisible Girl
Nightbooks
Thimmarusu
Rurouni Kenshin: The Final
COVID-19
Health Ministry advice:
People with severe COVID-19 are still dying at home, or are coming to a medical facility in the late stages of severe illness.
Severe COVID-19 is a medical emergency, and a delay in receiving appropriate medical treatment reduces your chance of recovering from the disease. You are at higher risk of developing severe COVID-19 if you are over the age of 50 or have a non-communicable disease or chronic disease like diabetes, hypertension, heart disease, kidney disease, or if you are obese or pregnant.
If you are at high risk of severe disease and have any symptoms of COVID-19 such as a cough, runny nose, fever, sore throat, body ache, headache, loss of taste/smell – please come to your nearest screening clinic to be checked and tested by our medical teams.
The severe symptoms of COVID-19, include the following: – Difficulty breathing; – Persistent pain or pressure in the chest; – Severe headache for a few days; – New confusion, inability to wake or stay awake; – Pale, gray, or blue-coloured skin, lips or nail beds.
Source: MoHMS