Western Division earmarked for major football tournaments: Fiji FA
21 November, 2018, 8:15 am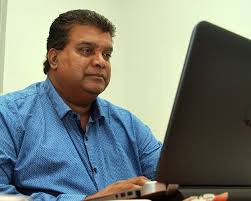 TWO major football tournaments will be held in the Western Division next year.
This has been confirmed by Fiji Football Association CEO Mohammed Yusuf who said Ba and Lautoka would host either the Vodafone Fiji FACT or the Courts Inter District Championship.
Yusuf, however, said that that depended on whether or not Govind Park would be ready before the Fiji FACT.
"If it isn't, then Churchill Park will be the host and Ba will host the IDC," Yusuf said.
Nausori's Ratu Cakobau Park will host the Inkk Mobile Battle of the Giants tournament.