Wesley: Every journalist plays a role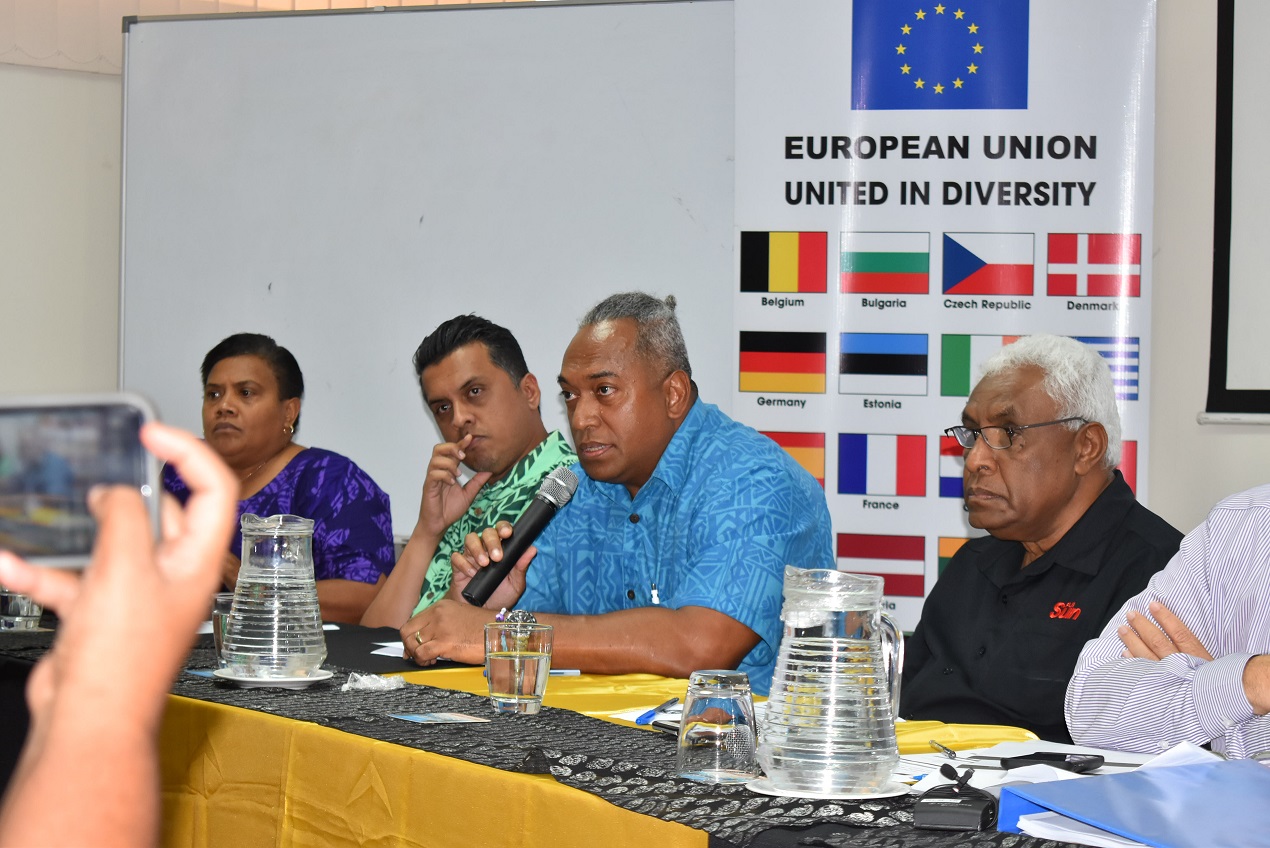 EVERY journalist has a role to play in disseminating news that is relevant for people to make informed decisions on a daily basis, says The Fiji Times editor Fred Wesley.
Wesley, while speaking at the editor's forum organised by the Citizens Constitutional Forum, European Union and Fijian Media Association to mark World Press Freedom Day, said people had different opinions about what constituted good news.
Wesley said in a democratic society, the role of the media was pivotal in holding those in power to account.
"The media could promote democracy, by among other things, educating our readers, and playing a role in protecting and embracing human rights, promoting tolerance among other things and ensuring that governments are transparent and accountable."
Reminiscing on the challenges reporters faced in the past general elections, Wesley said The Fiji Times faced challenges to get political parties to respond to issues that were of interest to readers in the lead up to the elections.
"The last election was a challenge for us in the sense that we had an issue trying to get people to respond to us and trying to get certain political parties to give their views on highlighted issues.
"But it's a role we must play.
"Challenges are to be expected and embraced, and overcome. During the elections, we gave equal opportunity to political parties, and disseminated information that we hope helped readers make informed decisions."
Wesley said it was critical for journalists to disseminate information with integrity and authority, and work towards ensuring whatever is put in the public domain is credible.
He spoke about working within the confines of the Media Decree.
"There is a lot of hard work involved and a lot of work behind the scene. We need to understand and value what we do."