Weather watch: Some roads reopened as floodwaters recede
21 October, 2018, 11:20 am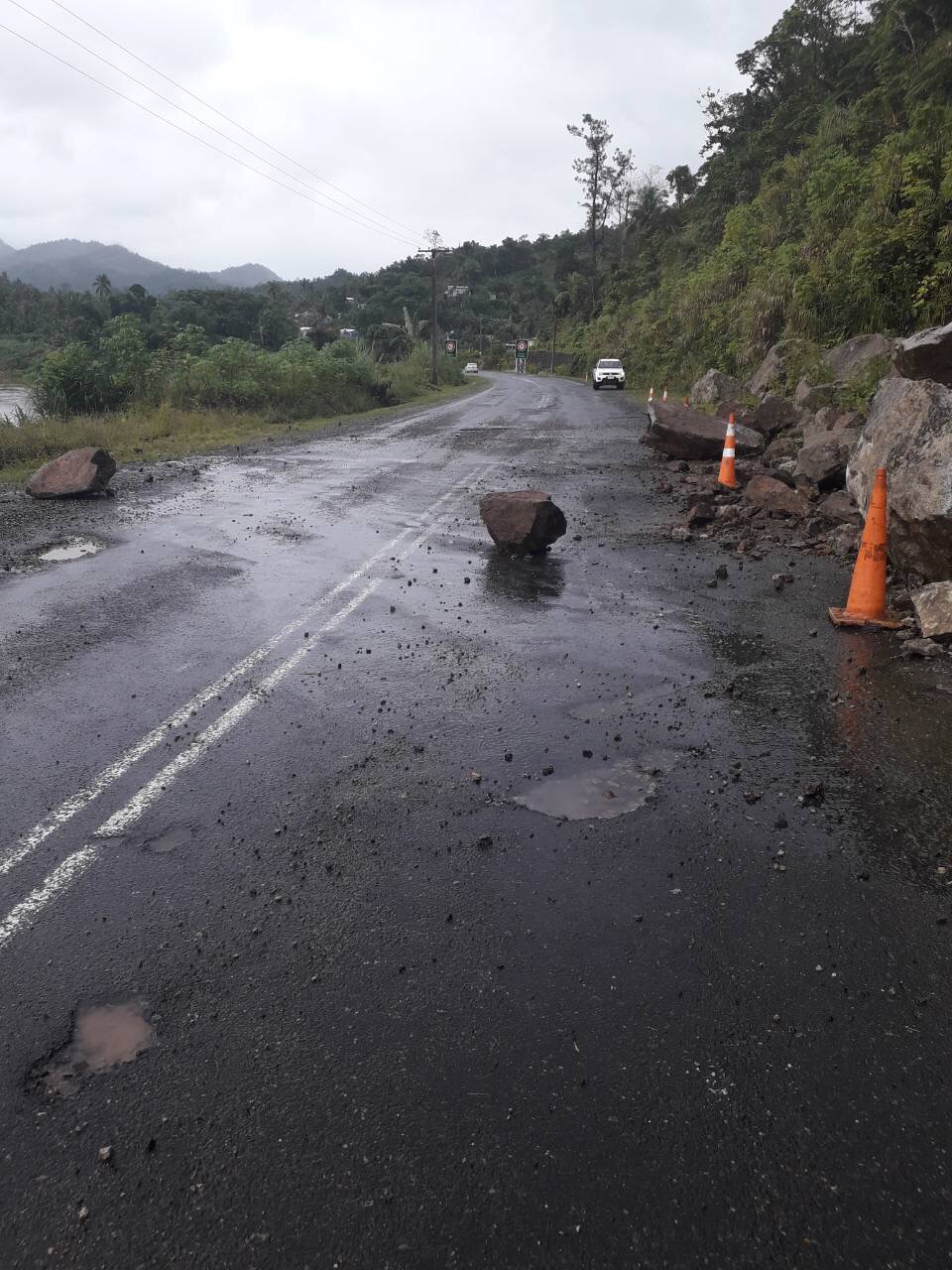 THE Fiji Roads Authority has confirmed that some roads have opened up in the Central Division as floodwaters have receded and associated restoration works completed.
But motorists are still being advised to be aware of hazards in some places.
For instance, an advisory has been issued for motorists to be aware of the possibility of falling rocks and landslides amid heavy rain on Kings Road at Naqia.
The FRA has also advised of a slip before Nasau Village Road on the right-hand side of the Sawani-Serea Road. One lane has been closed off and motorists are advised to proceed with caution.
Motorists are also advised not to drive into water of unknown depth and current and avoid places of known historical flooding or low-lying areas.
The FRA is closely monitoring the situation of the roads in all divisions, and members of the public who have further queries can call the toll free number 5720 or send an email to info@fijiroads.org
Roads open in the Central Division:
– Wailoa Road at Naivucini Crossing – Open to all traffic – Flood water receded
– Navutu Road – Open to all traffic – Flood water receded
– Savu Road – Open to all traffic – Flood water receded
– Naboro Cocoa Rd – Open to all traffic – Floodwaters receded
– Navunisole Road – Open to all traffic – Floodwaters receded
– Nakini Road (near Naganivatu Village) – Open to all traffic – Floodwaters receded
Roads Closed in the Western Division:
– Burelevu Crossing on Nailuva Road
– Matewale Crossing in Nadroga/Navosa
– Savusavu Crossing Lawaki Rd (Dawa or Nasau)
– Nausori Crossing on Nausori Road
– Navuniyamunu Crossing on Ganilau Road- open to 4WD
– Burewai Crossing on Nakorotubu (Namarai Coastal Road) open to 4WD
Northern Division status:
– Sigawe Crossing on Namuavoivoi Rd – Open to 4WD only
– Waibula Bridge on North Coastal Rd – Open to traffic, drive with care
– North Coastal Rd before Qeleni Village – Open to single lane only
– Urata Crossing on Urata Rd – Closed to traffic
– Dreketilailai Crossing on Dreketilailai Rd – Closed to traffic
– Daria Crossing on Nabouwalu Rd – Single lane open
– Kelikoso bridge on Kelikoso Rd – Closed to traffic
– Qelemumu crossing – Closed to traffic