Water situation: Parts of Nadi to experience interrupted supply
5 December, 2019, 10:19 pm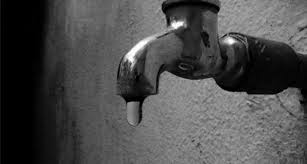 RESIDENTS in parts of Nadi are advised that they will be experiencing low water pressure to intermittent supply during the night for the next week or so.
The affected areas include Lavusa, Togomasi, Uciwai, Yako Hill Side, Kakala, Waqadra, Bountiful, Neelfield, Savunawai and parts of Legalega.
Residents in those areas will experience the interruption from 9pm to 4am daily, beginning tonight.
The Water Authority of Fiji has planned operations on the five supply off-takes to the affected areas connected from DN500 and DN300 bulk supply trunk mains to Nadi – to recover water pressures on the trunk mains and water levels at the Nagado Water Treatment Plant clear water reservoir during the off-peak hours.
"This will allow WAF to re-fill the Nagado reservoir to its maximum levels, which had depleted in the last couple of weeks as a result of below-average rainfall at the Vaturu Dam," the authority said.
Residents are advised to store and use water sparingly for their immediate needs during the temporary disruption period.