Water situation: Labasa residents on alert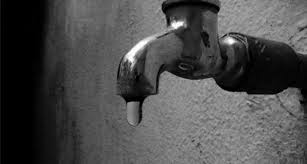 RESIDENTS living along some areas in Labasa are being advised of a water disruption notice scheduled for Tuesday, July 10, from 8am to 11pm.
A statement issued by the Water Authority of Fiji today confirmed that areas that would be affected include Siberia (Golf Course, Branch Road, Emily Road), Batinikama Area (Line Point to Namoli Village), Vunivau (Vunivau Village, Cemetry Road and Vunivau area), Soasoa, Bulileka area (Low Cost, Urata, Boca, Dreketilailai, Bulileka Village, Mani Road), Vunika, and Basoga/Valebasoga.
According to WAF, the interruption in supply will allow WAF engineers to conduct immediate repairs to leakages identified at the Benau to Volanau trunk main in Labasa.
WAF customers residing in those areas are advised to use water wisely for their immediate needs during this temporary disruption period.
Water carts will be on standby to service the areas as and when the need arises.
Water supply is expected to be gradually restored on Tuesday evening, July 10, from 10pm.