Water Authority reactivates emergency toll-free contact
1 September, 2018, 9:03 pm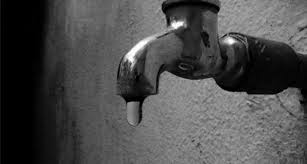 WATER Authority of Fiji has reactivated its emergency toll-free contact line and email where affected customers can make their requests for water carting services.
WAF general manager customer services Sekove Uluinayau said the authority would assist affected customers facing water shortages through water carting.
"We continue to encourage those that are facing concerns with their water supply in the rural areas to contact WAF on toll-free number 1507, this channel of communication is kept open and we will continue to assist our affected customers in the best way that we can," said Mr Uluinayau.
He said customers were to take note of their service order numbers which will be issued by WAF for reference and follow-up purposes.
WAF toll-free number is 1507 and email waterhelp@waf.com.fj