Wara hopeful for more game time against Singapore
10 September, 2018, 7:24 am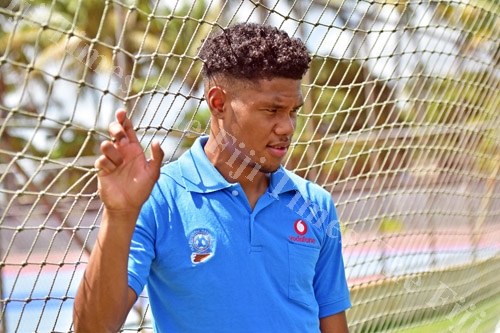 VODAFONE Fiji football player Semi Scott Wara is hopeful to get more game time when his side plays Singapore in an international friendly this Tuesday.
Wara came off the bench in the first spell to make his debut for Fiji in the 1-all draw with Solomon Islands on Wednesday.
The Stoke City midfielder says he is looking forward to the match against Solomon Islands.
"It will be a good match. It was nice to make my debut and now I better understand my players and the team. The football played here is different but I will surely adjust to it." Said Wara.
Fiji Coach, Christophe Gamel said Wara was given time to settle because of Jetlag but maybe given the nod to start in the next match.
"We had a word with him. He had a long flight and agreed on taking it slow but I think he should be fully ready for the Singapore clash. I think he played well today keeping in mind this is a different league compared to the one he plays in." said Gamel.
The side leaves for Singapore today.
Fiji plays Singapore at 11.30pm on Tuesday.