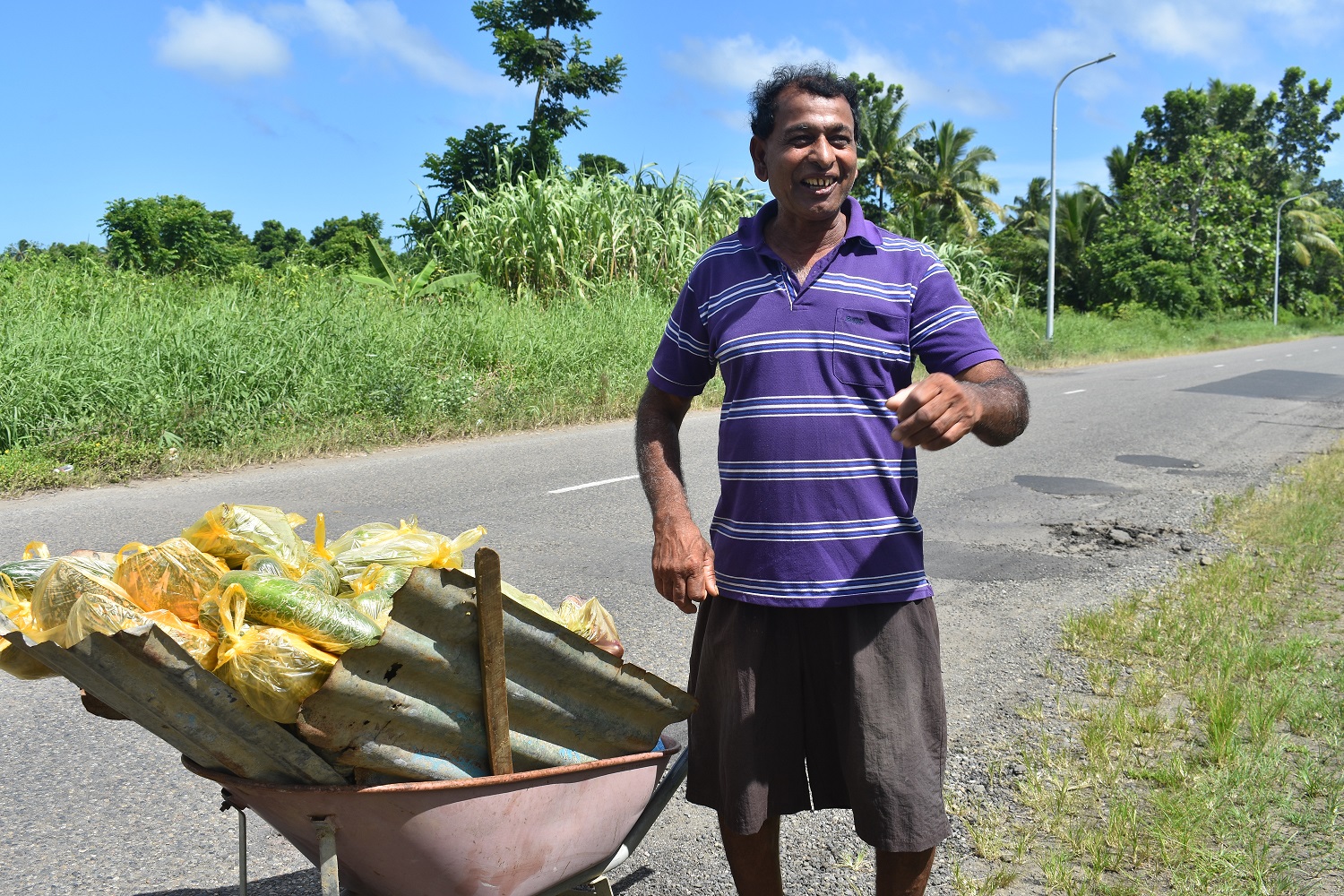 EVERY morning at sunrise, Mahesh Prasad would pray and give thanks to God for the breath of life.
It's a daily routine for the 61-year-old Christian.
At five in the morning, he wakes up, says his prayers and heads out to his vegetable plot where he does a bit of gardening before returning home to have his breakfast and then have a rest.
At close to midday, the father of two will prepare his wheelbarrow and begin his daily route through Ratu Kadavulevu Road in Nakelo, about an hour's drive from Suva.
His wheelbarrow is stuffed with every kind of vegetable, ranging from pumpkins, long beans, bhindi, chilies, and cucumber.
Each heap of these vegetables is packed in plastic bags and sold for $2 each.
He would walk through the villages of Visama, Tumavia, Vunivaivai, and Nakelo selling the vegetables which he both plants and buys from middlemen.
It's a routine that has remained unchanged for the past 20 years.
He is a familiar face in the area and the villagers have grown accustomed to his visits.
"I love doing this," he shared.
"It keeps me active and I exercise a lot as well," said the Natogadravu resident.
The customers wait expectantly for him at around midday. On a good day, he makes $50.
"Sometimes I give the vegetables on credit and I collect it by end of the week, I have a good relationship with my customers," he tells us.
"I sell my vegetables from Monday to Saturday but on Sunday I go to church – which is important.
"This is good, I am walking for my health and at the same time selling vegetables which is good for the health of others," he smiled.