WAF workers situation: ComPol assures security of water operations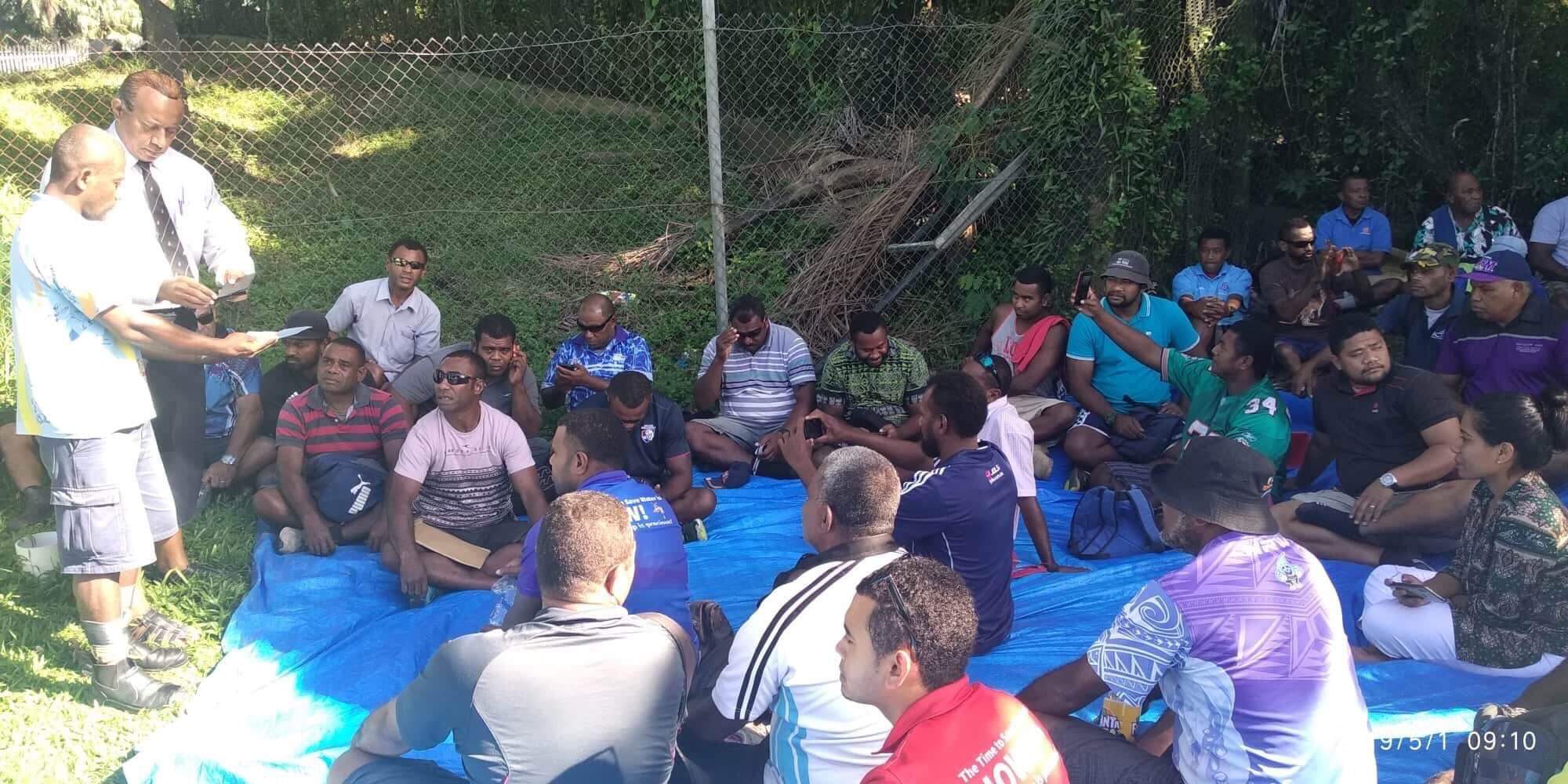 FIJI'S Commissioner of Police Brigadier General Sitiveni Qiliho has assured members of the public of everyone's safety, and that they "will not allow unscrupulous elements to disrupt the water supply or operations of WAF".
Brig-Gen Qiliho has spoken out two days after the situation with hundreds of WAF workers was brought to light, with workers gathered in front of depots in major divisions in the country from this morning.
A statement from the Commissioner of Police issued tonight said the assurance was in response to concerns regarding claims of "possible water disruptions by activists".
"We are here to maintain law and order under the Public Order Act. Our officers have been on high alert to ensure that the situation does not get out of hand," Brig-Gen Qiliho said in his statement.
"I would like to remind everyone that no strike has been approved and any such action is illegal."
Brig-Gen Qiliho said he was disappointed at representatives and supporters "who used what appeared to be an old interim court order from last year to gain entry to the Wailoku complex".
"There is a reason there are laws and procedures and using such a tactic is unbecoming. My officers went in and explained to the people gathered inside that they had been deceived and they subsequently agreed to move peacefully outside and I must commend them all for their cooperation".
He also confirmed that more than 20 people were arrested in Lautoka this morning for allegedly illegally gathering and refusing to disperse when advised to by police.
They are being questioned at the Lautoka Police Station as investigations continue.
More reports in tomorrow's edition of The Fiji Times.
The picture, taken by reporter Litia Cava, is of workers in front of the Shipping Depot at Reservoir Road in Suva on Wednesday, May 01, 2019.