WAF to ensure minimum interruption to major services
22 September, 2018, 8:00 am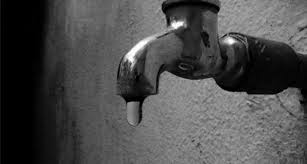 THE Water Authority of Fiji (WAF) says it will ensure that there is minimum interruption to major services in the Western Division during a major water shutdown next Saturday.
The authority will be carrying out complex works to install the new Vanessa Valves and Pressure Transducer Pipes at its Nagado Water Treatment Plant (WTP) in Nadi.
The works will commence from Saturday, September 29 to October 2, 2018.
The areas affected will be the whole Nadi area and certain areas in Lautoka, excluding the Lautoka City Centre and some outer boundaries of Lautoka that are supplied through the Buabua and Saru Water Treatment Plants.
Speaking at a consultation with key stakeholders in Nadi yesterday, WAF general manager for customer services Sekove Uluinayau said the authority would ensure that there was minimum interruption to major services such as hospitals, airport, schools and hotels in the area.
He said water carting trucks would be deployed accordingly.
"WAF is kindly requesting its customers residing in these areas to support this essential operation by storing sufficient water prior to the shutdown and use water wisely for immediate needs during the shutdown period," said Mr Uluinayau.
Representatives from various hotel operators, town and city councils, businesses, Airports Fiji Limited, and other customers met with the authority to discuss on the planned shutdown.
During the consultation
"The authority highly regrets any inconvenience caused to its customers and is committed to getting water supply normalized as soon as possible," WAF stated in a media release.
Meanwhile, customers in Nadi and Lautoka can contact the Authority through the emergency toll-free short code 1507 or email waterhelp@waf.com.fj for further enquiries.
This will be available 24 hours a day, during the shutdown period.