Vude Queen to be guest judge at Kaila! finals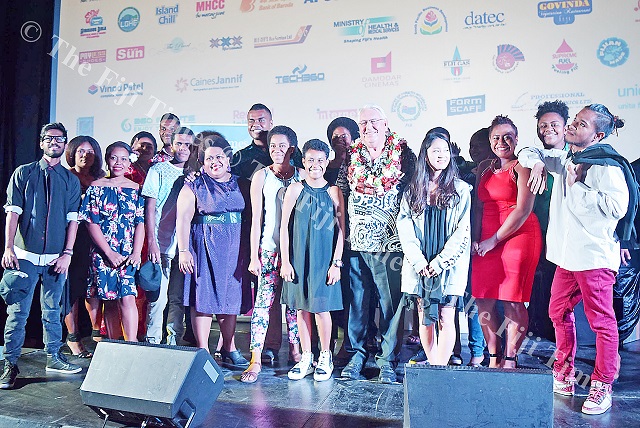 THE Kaila! Star search final will be held on August 11 and the judges will have the difficult task in selecting a winner.
In an interview with the Fiji Times yesterday during rehearsals at Stage Tech, Raiwaqa consultant Savuto Vakadewavosa said Vude Queen, Laisa Vulakoro will be a guest judge at the finals.
"This year we have the Vude Queen Laisa Vulakoro; the reason we always get another expert a celebrity judge is just so there going to have their experience in choosing a winner because it is such a hard choice," he said.
Mr Vakadewavosa said the road to the finals is progressing well and the singers have grown from strength to strength.
He said the finalists were bringing their best during rehearsals.
"You could clearly see how they've grown ,you know from when they started they were shy but now after these three shows and coming into rehearsals they are comfortable," Mr Vakadewavosa said.
He said throughout the competition they have tried to let the competitors have a feel of the different backings while performing.
"Throughout the whole competition we wanted them to have a feel of the difference of a backing you know like the acoustic backing, backing track and now finally the live backing," he said.
"These are the three different elements of performing in the industry of singers its either your backed up by a backing track or an acoustic track and one which is recommended which is the live music so we wanted to incorporate the live music we wanted to incorporate that in the whole Kaila journey of the competition."
He said the live band is always left for the final performance as the finalists would have gained enough experience throughout the competition.
"So it's their first time but we always felt that it would be best to have this in the final for the top 10 because they would have gained you know enough experience through this journey for them to handle the live band," he said.
He also acknowledged Stage Tech for assisting them for the second consecutive year for the Kaila! Star Search finals.
"We want to thank Stage Tech for the space, and for helping us for the past two years with the Kaila Star Search Final because we know it's not easy to have this whole live band set up so we're very grateful to Stage Tech for providing this venue for us for the finals for next week's Kaila Finale," he said.