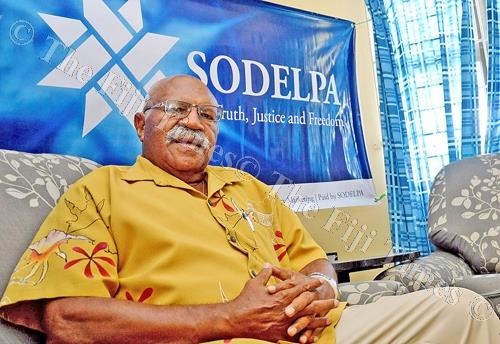 FORMER prime minister and Social Democratic Liberal Party leader Sitiveni Rabuka said the issuing of 1557 taxi permits without consultation was a "blatant vote buying strategy" by the FijiFirst Government.
"Why the rush at this point in time? Is it just because the election is around the corner? It appears that this is another vote buying strategy," he claimed.
He made the comment in response to the Land Transport Authority's announcement on May 26 of 1557 new taxi permits for Lautoka and Nadi.
"The way forward to improve transparency and accountability in the issue of taxi permits is to review the current process and make it relevant to the current environment.
"The current process for those individuals who wish to acquire a taxi permit, must first clarify the availability of a taxi base from the relevant city council, town council and local rural authority.
"Once the responsible local government authority confirms the availability of a base, then an application is made to the Land Transport Authority (LTA) who will gazette and publish a notice for objections, before a permit can be issued."
Mr Rabuka claims issuing 1557 permits without taking into account the repercussions on existing cabbies and road congestion was "ill-conceived".
"It seems that the FijiFirst Government is trying to buy votes and has not given due consideration to the number of taxis currently on the road," he claimed.
"They have not considered whether there is an additional need, the capacity of road infrastructure and availability of other modes of public transport are among other relevant issues that must be considered.
"These are the basic considerations that need to be taken on board before new permits are issued."
The LTA said prior to announcing the first call for 1557 permits, it had conducted an in-depth study to gauge the need for taxis in Lautoka and Nadi.