Vodafone Fiji invests $207m in mobile network development
14 September, 2018, 4:00 am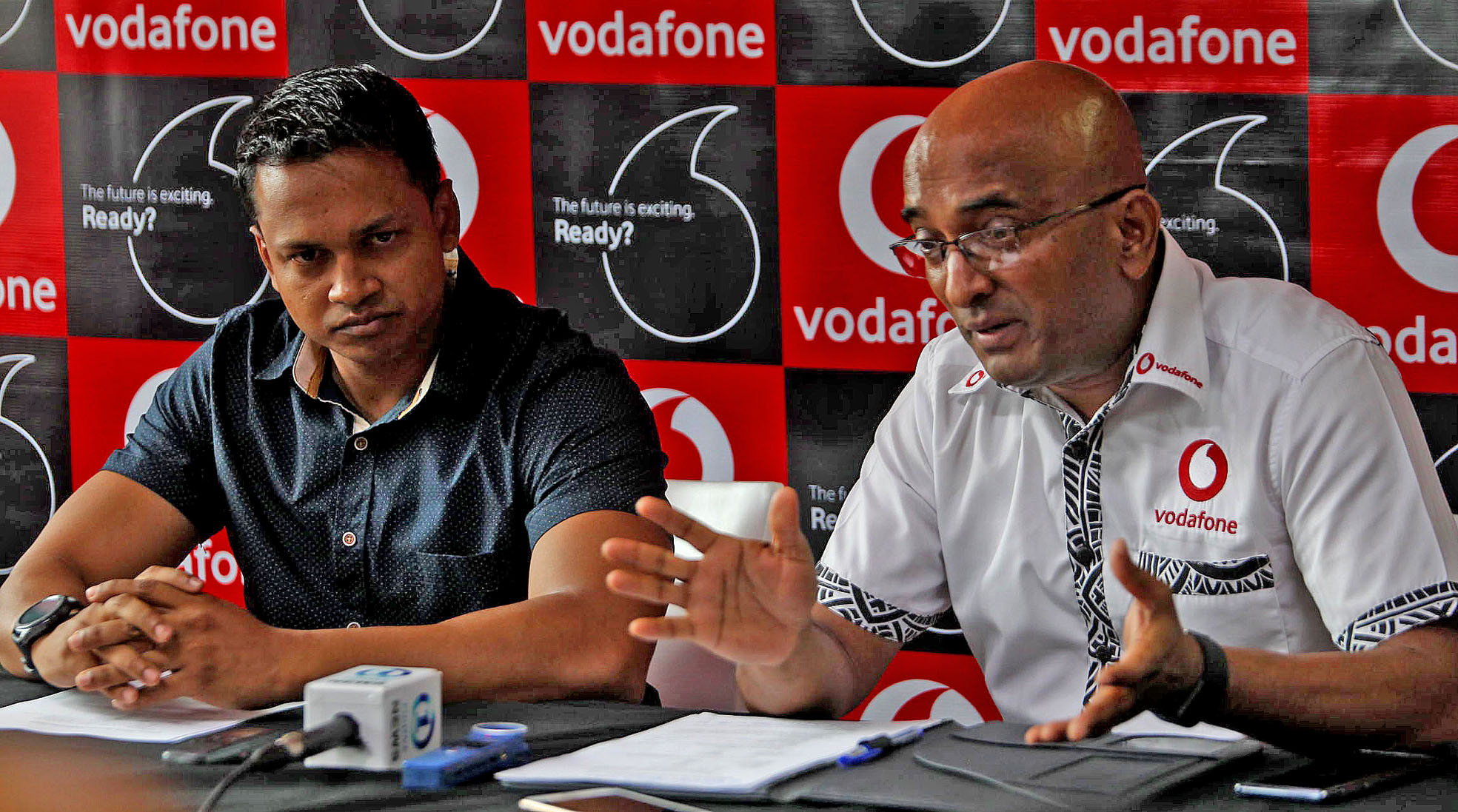 MORE than $207 million has been invested by Vodafone Fiji in the past 20 months in mobile network infrastructure development.
With this massive network investment the company is confident that its high speed 4G+ network coverage will increase to more than 90 per cent of the Fijian population.
In a statement issued yesterday, Vodafone's regional chief executive officer Pradeep Lal said this financial year the company's board had approved a capital expenditure of $160m for the current financial year and they had spent another $46m in the past eight months on upgrading their network.
Mr Lal said the massive investment would be a major economic stimulant in the market through new job creations, multiple party engagements from businesses as well with the massive injection of funds circulating in the economy as a whole.
He said it would also further support the Fijian Government's initiative towards a fully digital Fiji and connecting all Fijians.
With the infrastructure upgrade Vodafone will convert 100, 3G sites to 4G+ and additional 244 new 4G+ sites will be developed and commissioned.
The company also confirmed that high speed internet services would be provisioned for existing rural and peri-urban population and Fijians also in rural areas such as Muaniweni, Taulevu, Lomawai, Naiyala, Moto and in islands such as Kadavu, Yanuca, Beqa and Levuka will have access to high speed internet services.
According to the statement this will include infield as well as new sites covering the major highways and specific rural areas; mainly along the Kings and Queens Highway that have not yet had 4G sites, 21 new highway coverage sites; new areas covered along the Kings Rd in the Ra to Korovou corridor with villages such as Logani, Kasavu, Burerua, Nadrau, Navolau, Wailotua, Nabulini and Rokovuaka will now have 4G+ coverage.
Mr Lal said new areas covered along the Queens Rd would be in the Navua to Nadi corridor.
He said villages such as Vunaniu, Vatukarasa, Malevu, Kabisi, Vatudradra and Galoa would now have wireless high speed internet coverage.
In addition 123 new 4G+ sites rollout where majority of the sites will be covering rural areas like Dawasamu, Lomaivuna, Visama, Viria, Balevuto, Varavu, Vesisaru, Nausori Highlands, Nawai, Nalebaleba, Naroro and islands like Moturiki, Batiki and Gau.
It was confirmed that works have started on these sites and will see completion in the coming 12 months. Mr Lal said the investment had been further driven by customer demand in the Fijian market.
"We have seen an exponential growth in data usage to over 200 per cent in the past 12 months and smartphone penetration reaching over 70 per cent of the population and increasing rapidly. Also the price barriers to access data services has decreased significantly both in terms of rate per MB and smartphone prices in the market and we as the primary service provider need to cater for this exponential demand," he said.