Vakatawa help Racing 92 upset Nayacalevu's Stade Francais
3 October, 2018, 11:36 am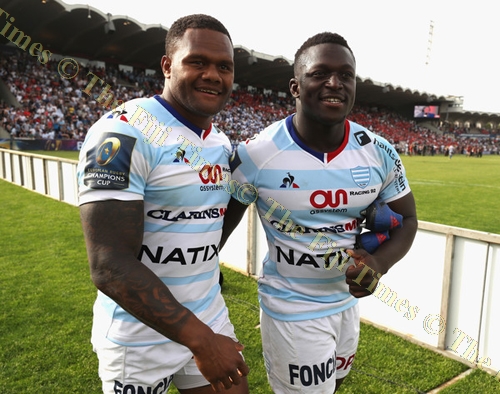 FIJI born and France-based rugby flyer Virimi Vakatawa helped his club Racing 92 upset Waisea Nayacalevu's Stade Francais 17-16 in the fifth round of the France Top 14 competition last weekend.
Nayacalevu's team led 10-3 when Vakatawa broke their line of defence to score their only try and the rest of the points were conceded in penalty kicks.
The win has increased the team's points to a one point difference from Stade Francais that are currently in third place.
Noa Naikataci meanwhile, played an important role for his Lyon club scoring two tries to secure a 34-6 bonus point over Grenoble.
Filipo Nakosi and his elder brother Josua Tuisova were shut down by the table toppers Clermont which won 28-8 and added an extra loss to Toulon after six matches with only two wins.
Flying Fijian Timoci Nagusa scored for his Montpellier side to edge Eoni Sau's club Perpignan 23-20, as they record their third win after six rounds.
Sau's team is winless and remains at the bottom of the table.
Etonia Nabuli featured for his Bordeaux Begles win over Jone Qovu's La Rochelle side 34-22 to level up with Montpellier in the sixth position.
Former Fiji 7s rep Watisoni Votu and his club Pau secured a 28-25 win over Jimilai Rokodugu's club Agen and Castress defeated Toulouse 26-22.
Meanwhile, Clermont leads on the Top 14 table with 24 points while Waisea Nayacalevu's Stade Francais is second with 19 points and Racing 92 is in third position with 18.