USP estimates fire damage at $30m
10 February, 2019, 4:26 pm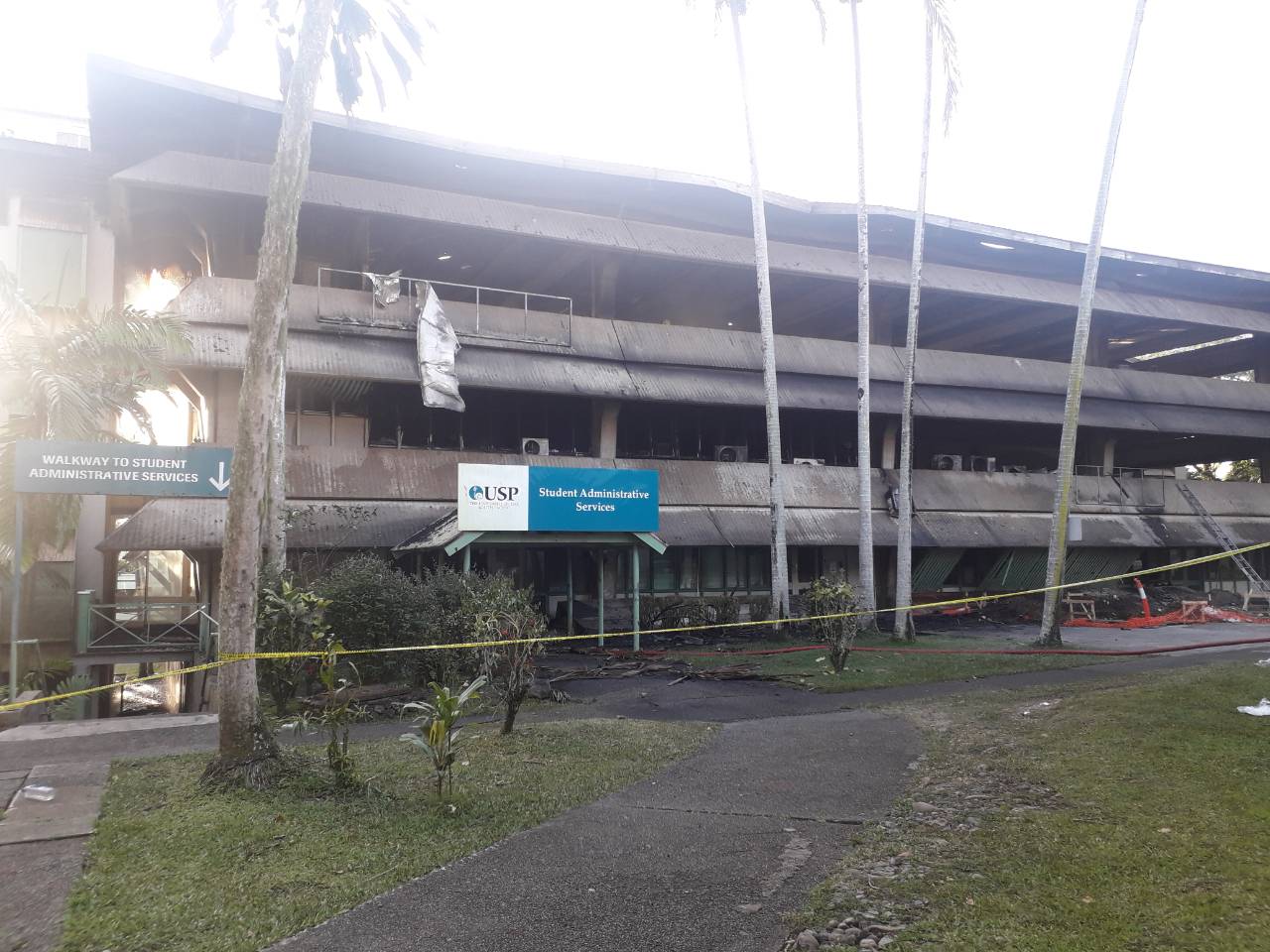 THE fire that damaged the Students Academic Services (SAS) building at the University of the South Pacific on the night of November 22 last year is estimated at about $30million.
But it could be higher, says USP vice-chancellor Prof Pal Ahluwalia, as engineers continue to assess the building to establish the extent of the destruction.
"We've begun a very big process – we have a taskforce which I chair which meets regularly to first of all deal with the insurance claim that we have to make," Prof Ahluwalia said.
"At the moment, the building is being assessed whether there's anything left in the structure or whether we have to completely demolish it and begin anew.
"So in the next few days, engineers are here who will present a report to our insurers and to us by the end of the month and then we'll be in a position to start making some decisions."
Prof Ahluwalia said the building worth some $20m was about 42 years old.
"We now have to start thinking that whatever we do, we needed a building, an iconic USP building, which serves us for the next 50 years. So there's a lot of responsibility that comes with that.
"You have to start planning to think about what will go into that building, how it should be designed, how does it reflect the kind of environmental values that are so dear to us, so there are a number of issues that we are trying to deal with.
"And it's our ambition to build a new building if we can, or to refurbish it in such a way that it becomes bigger, it becomes iconic, that it becomes representative of what this university stands for, it will be an architectural statement as well."
Prof Ahluwalia said this would come with a lot of dollars and they looked to donor communities to help build this premier university in the region.
"We're not in the same situation as other universities who have a lot of budgets given for infrastructure, we have to raise this money. We can't borrow any more money, we have loans for our campuses in other places."
Some 300 staff were subsequently relocated from their respective offices in the building as a result of the incident.
Prof Ahluwalia said the fire was a significant one because that was where all student administrative services were located, including elements of Pacific TAFE and the centre for flexible learning.