Usamate: Need to draw up creative solutions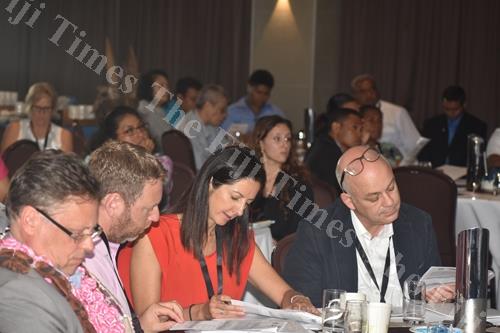 THERE is a need to draw up creative solutions that would ensure communities are not marginalised when livelihoods and ecosystems are affected by disasters.
Speaking at the Regional Pacific Shock Responsive Social Protection Conference in Nadi on Tuesday, acting Minister for Women Jone Usamate said a joint collaboration was necessary to achieve this plan.
"It was at the awakening call of Tropical Cyclone Winston in Fiji that we truly realised how badly people get affected by these catastrophic events of nature," he said.
"The whole nation came together to put Fiji back on its feet. What we are most grateful for as a nation are our partners from all over the world as aid poured in immediately.
"The same happened in Tonga after the recent devastation of TC Gita. Our people needed help at every level, from rebuilding their homes, to resettling their livelihoods to dealing with the emotional trauma and we collaborated at every possible avenue with national and international stakeholders to do this."
Mr Usamate said climate change represented the greatest global threat the world faced.
He called on all partners and stakeholders to mobilise and react to ensure a sustainable future is conserved.