Unity Fiji aims to serve people
3 November, 2018, 12:20 pm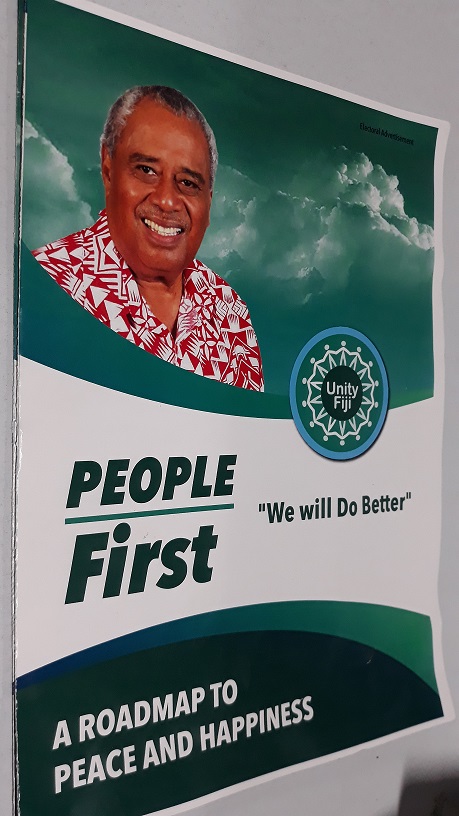 THE 2018 General Election is important to the Fijian people as they will get the chance to vote for new leaders, says Unity Fiji party leader Savenaca Narube. Mr Narube said Fijians should gauge for themselves whether they had benefited from government initiatives or not.
"We have seen how this current government is like with its current system, we all know the situation that we are in right now," Mr Narube claimed.
He said the leaders that would be chosen to lead this country come November 14 should have the capacity to serve the people.
"We choose our leaders based on their ability to serve the people and we put them in government in order for them to meet our needs and make our lives easy," he said.
Mr Narube said his party's main aim was to serve the people.
About 20 people convened at a home in Newtown, Nasinu on Thursday to hear the views of Mr Narube and ask questions during a pocket meeting.