UN Secretary General to arrive in Fiji next week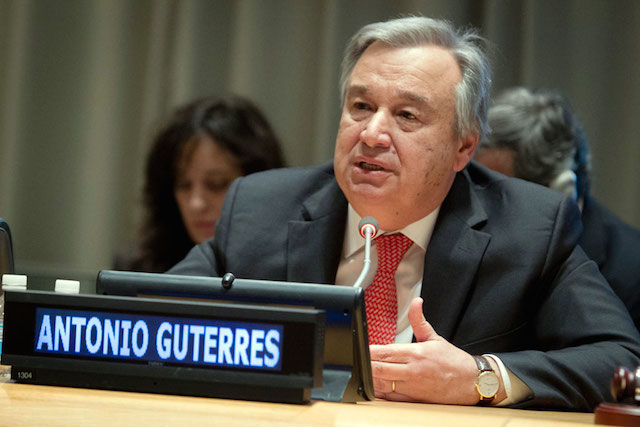 THE United Nations Secretary General Antonio Guterres will be in Fiji next week.
Pacific Islands Forum Secretariat Secretary General Dame Meg Taylor said Mr Gueterres would arrive next Wednesday to visit Forum officials.
Forum Chair and President of Nauru, Baron Waqa said Mr Gutteres would join Pacific Islands Forum Leaders for a historic high level dialogue at the Secretariat Headquarters in Suva next week.
"For the Pacific climate change is not a debate or a policy question – it is our reality," Mr Waqa said.