Two students facing drug charges acquitted
15 February, 2020, 4:30 am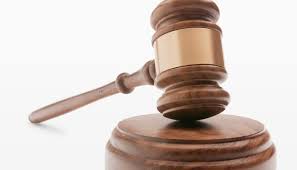 THE High Court in Lautoka has acquitted two tertiary students of drug charges linked to the alleged seizure of 34 parcels of cocaine last October.
Rosheel Kumar and Pravishek Kartik Narayan were facing one count of unlawful possession and supply of illicit drugs, charged alongside Lautoka businessman Shaneil Autar and Marc Winston Tjin Konnkoen.
They students were jointly represented by lawyers Iqbal Khan, Sabrina Khan-Sharma and Zafar Iqbal Khan.
The state filed a nolle prosequi before Justice Chamath Morais and made known to the court that it would not continue the proceedings against the duo.
Judge Morais was also told that both would now be the State witnesses.
More in today's edition of The Fiji Times.