Two students drown in Labasa
20 November, 2018, 10:35 am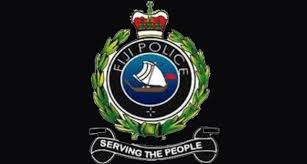 TWO students drowned in Labasa over the long weekend and police have called on parents to be vigilant as the school holidays approach.
The first incident happened on Friday evening at the Labasa River where a six-year-old girl drowned after following her two elder brothers to the river.
The second incident happened on Sunday afternoon at Vunicuicui where a 17-year-old boy drowned while swimming with friends in the Vunicuicui River.
Both students attend Guru Nanak Khalsa School in Labasa — the girl in primary level and the boy in Year 13.
Police spokeswoman Ana Naisoro has reiterated the importance of closely supervising children.
"With the school holidays nearing, we are once again reiterating the need to properly supervise children at all times," she said.
"The latest cases of drowning are another sad and tragic reminder to parents and guardians that you cannot take your eyes away from your children. And neither will it be a good idea to leave them in the care of other children as swimming and knowing what to do in times of an emergency are two different issues."
Ms Naisoro said the public must not underestimate the fact that a tragedy could occur in a matter of seconds and it was always better to be safe at all times.
The 17-year-old deceased, Shail Prasad, went swimming on Sunday afternoon with friends after building the shed for his older sister's wedding.
His sister Sheenal Prasad said they were at home when friends contacted them from the Labasa Hospital.
"They told my dad that my brother was at the hospital and we needed to go and see him.
"We didn't know what had happened, but it's a loss for our family," she said.
"He just finished his Year 13 exam and had a lot of plans to further his studies and support mum and dad who live on the farm. But that can't happen now because he is no longer around."