Two men die in early morning road crash
22 November, 2018, 12:59 pm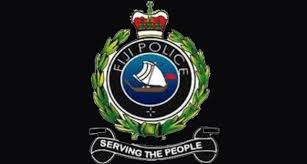 TWO men have lost their lives following a motor vehicle accident in Lautoka at around 3am today.
The two victims from Wairabetia were passengers in a vehicle with three others traveling towards Lautoka when the tragic incident occurred, Police say.
Spokesperson Ana Naisoro said the driver allegedly lost control of the vehicle causing it to veer off the road before it hitting a tree at the junction of Natabua and the Queens Road.
Ms Naisoro said the driver and two other passengers were all admitted at the Lautoka hospital.
"Investigators are still compiling the particulars of the two victims and the condition of the three survivors and we will release more details later," she said in the Police report issued this morning.
"Initial investigations indicate this to be an alcohol-related accident as the surviving victims were allegedly intoxicated when brought to the hospital, however, this is subject to investigations."
The road death toll stands at 61 compared to 59 for the same period last year.