Two Labasa women recover in hospital after vehicle collision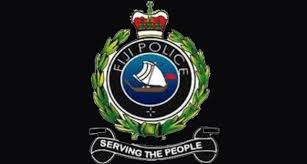 TWO women are recovering at the Labasa hospital after the carrier they were travelling in collided with a 10-wheeler truck while travelling along the Matasawalevu stretch at Dreketi, Macuata, yesterday.
Police spokesperson Ana Naisoro said the incident happened at about 4.30pm.
Ms Naisoro said the two women – both in their 50s – were travelling in a carrier driven by a 54-year-old driver transporting seven passengers.
"The driver had allegedly made a right turn at the above location when a 10-wheeler truck driven by a 37-year-old of Bulileka, Labasa, collided into his carrier," said Ms Naisoro.
"Passengers in the carrier and the two women sustained injuries as a result of the collision and the two elderly pair are admitted at the Labasa hospital."
Ms Naisoro said both women were in a stable condition as investigations continue.