Tuwai: We need your prayers and faith in us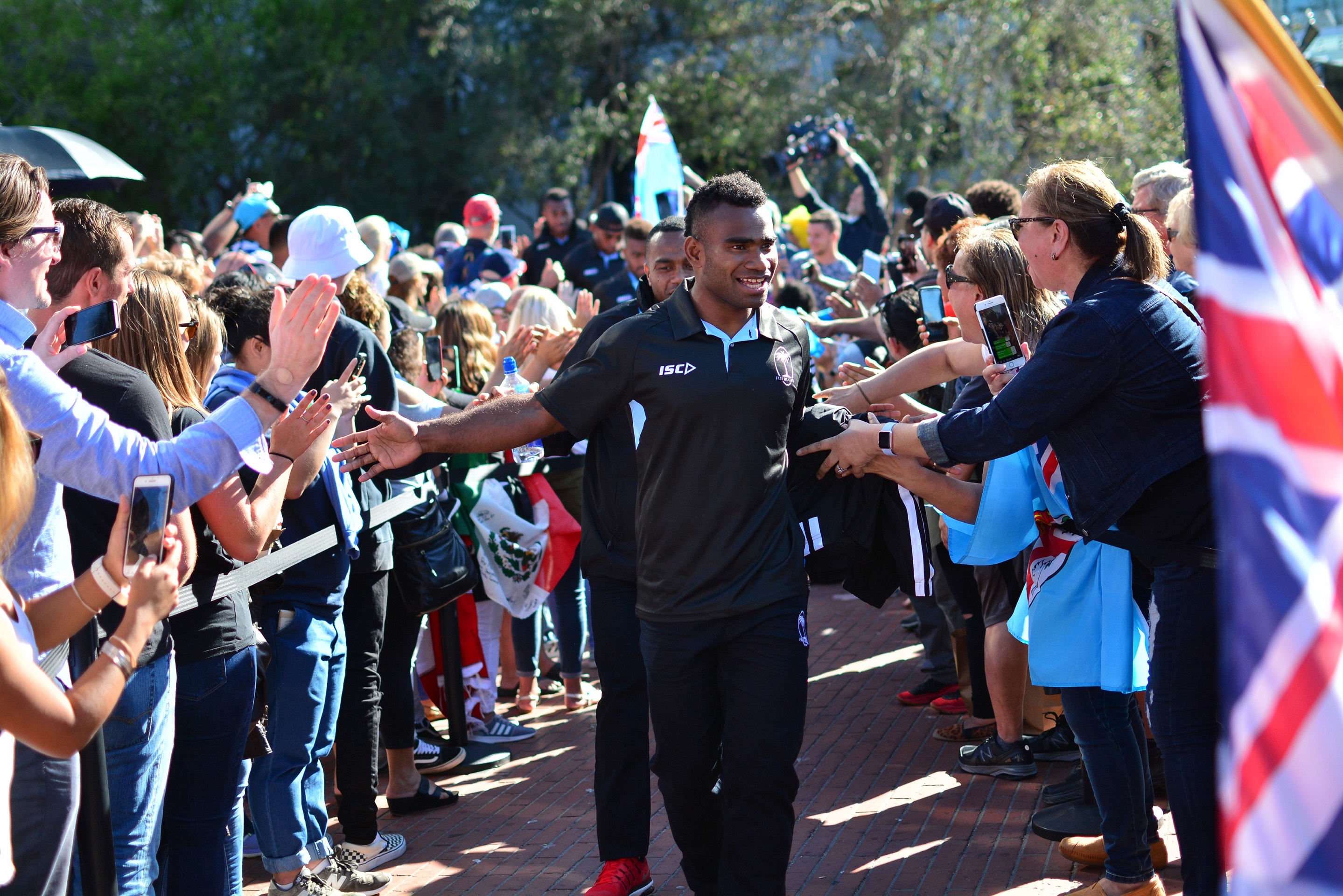 "BELIEVE in us"
These are the words of Fiji Airways Fiji 7s captain Jerry Tuwai as he rallied support for his gladiators in the much-anticipated Rugby World Cup Sevens this afternoon.
Humbled by his selection to lead the national side in his first world cup 7s appearance, the nippy playmaker pleaded with Fijians to support the team in their prayers and have faith.
Tuwai said the players had done the hard yards in training and were ready to lay their bodies on the line for the prestigious Melrose Cup.
He said the support of fans would inspire the boys to play their hearts out.
"Firstly, I thank the Lord for this moment," said Tuwai.
"To all the fans, we need your prayers and believe in us to deliver something special this weekend.
"The boys are ready for the challenge and we all know the expectations."
Tuwai said being chosen to lead the side at the RWC 7s was a humbling experience.
And to have his number one fans cheering from the grandstand will surely boost his performance.
"It is a dream come true to captain the side at a world cup.
"I thank my parents for pushing me to work hard and I am honoured to have them here supporting me for this world cup. I will give my best not only for my parents and fans, but especially to my fellow brothers in the team."
The side will face the winner of the Japan vs Uruguay in its do-or-die opening game this afternoon.
Meanwhile, the boys looked sharp and composed in their captain's run at Treasure Island training ground in San Francisco.
Head coach Gareth Baber tested out different combinations and made some tactical positional changes to his game plan.
Fiji last won the Melrose Cup in 2005 and the onus is on Baber and his 12 gladiators to restore glory in San Francisco.