Tudravu new deputy Police commissioner
2 September, 2018, 11:20 am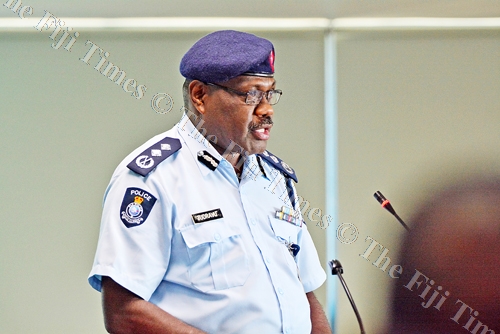 THE current acting deputy commissioner of Police Rusiate Tudravu has been appointed the Deputy Commissioner of Police effective from August 30, 2018.
DCP Tudravu was appointed to the position after the untimely passing of the late Deputy Commissioner Isikeli Ligairi.
Confirming this in a statement today, Police said the office of the Deputy Commissioner acts on delegated authority on behalf of the Commissioner of Police overseeing administrative matters in terms of day to day operational issues , welfare and disciplinary maters, including the approval of acting appointments of subordinate officers.
Commissioner of Police Brigadier General Sitiveni Qiliho said the deputy commissioner plays a vital role in overseeing day to day administrative operational matters and the force is fortunate to have a person of DCP Tudravu's calibre with more than 35 years of policing experience assuming the role.
DCP Tudravu was acting in the position while the late DCP Ligairi was on leave and prior to that held the post of Chief Operations Officer.