Tribunal: First priority for workers who lost their jobs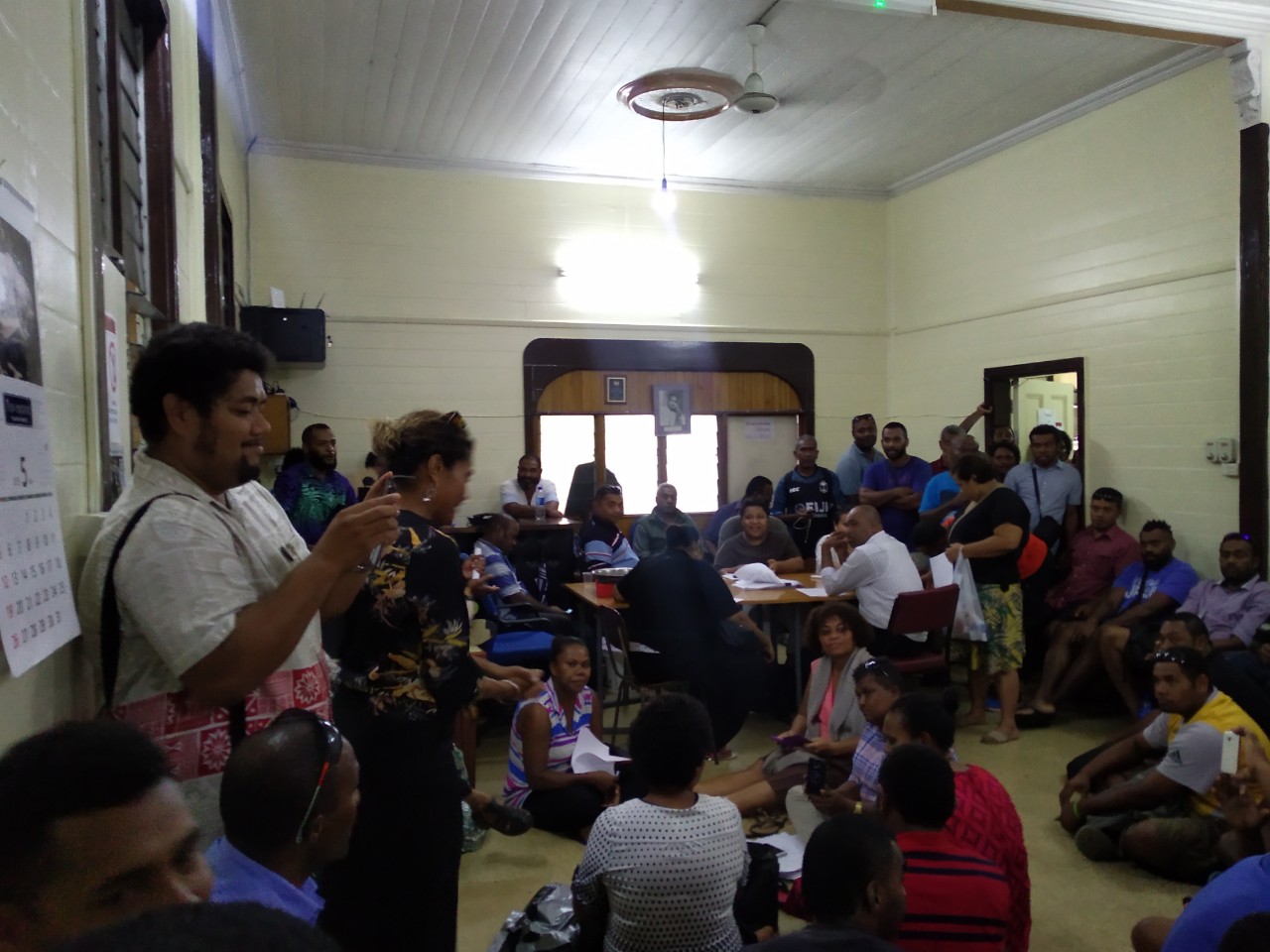 EMPLOYMENT tribunal Andrew See has called on the Water Authority of Fiji to give workers who had their contracts terminated on April 30 first priority in a recruitment drive that is presently in progress.
During a special hearing in Lautoka yesterday, Resident Magistrate See also said it was important that information was clearly articulated to individual workers as to the reason they were out of work.
He instructed legal counsel for the workers — Mark Anthony and WAF — Devanesh Sharma to formulate a circular that would be sent out to each employee that was terminated on April 30, clearly outlining the reasons the workers' contract had come to an end.
National Union of Workers lawyer Mark Anthony said he had applied for orders from the court before May 1 to restrain WAF from handing out termination letters.
"However, the deadline was missed because the tribunal granted us a date today (yesterday)," Mr Anthony said.
"We are trying to look for solutions in trying to get the workers back to work with the option of re-applying.
"The tribunal has given an order for compliance to WAF giving specific reasons in terms of how each individual contract had expired."
During the proceedings, it was revealed that WAF has advertised for 1500 workers for new contracts, which will begin in August this year.
The court heard that 547 have applied, leaving the door open for 953 workers to be re-engaged with WAF.
The NUW had earlier claimed that 2300 project workers had their contracts terminated.
However, WAF legal counsel said the actual figure was around 2075.
Meanwhile, WAF board chairman Bhavesh Kumar Patel issued a statement and said more than 650 people had applied.
"As we have said from the beginning, you are more than welcome to apply for the next round of projects," he said.
"We have provided all the information and our human resource teams are already processing applications."