Tribunal directs former FSC worker to pay miller $4k
17 February, 2020, 8:26 am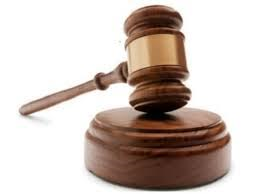 Employment Tribunal magistrate Andrew See has directed a former Fiji Sugar Corporation (FSC) worker to repay $4000 to the miller.
During court proceedings, it was revealed the FSC had terminated Poasa Raqio's service 16 months ago.
The miller had asked him to vacate the FSC quarters he was occupying in Rakiraki but Mr Raqio failed to do so.
In his February 7, 2020 judgment, Mr See said FSC seemed to be the subject of "reckless and baseless claims being made against it".
He ordered Mr Raqio to immediately vacate the quarters he had continued to occupy after his termination from the company.
"This tribunal has gone to significant lengths to ensure that the rights of employers are protected and safeguarded against vexatious conduct such as this," said Mr See.
"The representatives of the FSC have always before this tribunal acted with good grace and measure, in a bid to ensure that the spirit and objectives of our employment law are protected."
Magistrate See said if Mr Raqio had any "sensible reason" why he should not vacate the premises, the tribunal would have been more than happy to entertain such an argument.
"And the point is though, there is not. All that has occurred through this facilitated defiance is that the employer (FSC) is still incurring costs associated with a justifiable employment decision, it had made some 16 months ago."
In his judgment, it was revealed magistrate See issued an enforcement order.
"This is an unfortunate next step in proceedings, as again all it does is cause the employer (FSC) additional costs.
"Hopefully common sense will now prevail and the griever (Poasa Raqio) will do what he knows should have been done some time ago."
FSC had agreed to give Mr Raqio $4000 "an estimated amount of the remuneration benefit provided in good faith, from June 2019 to February 2020".
"It is the decision of this tribunal that the employer is entitled to recover from the griever the amount of $4000.
"The griever and his legal advisers cannot say that they had not been put on notice in this regard."