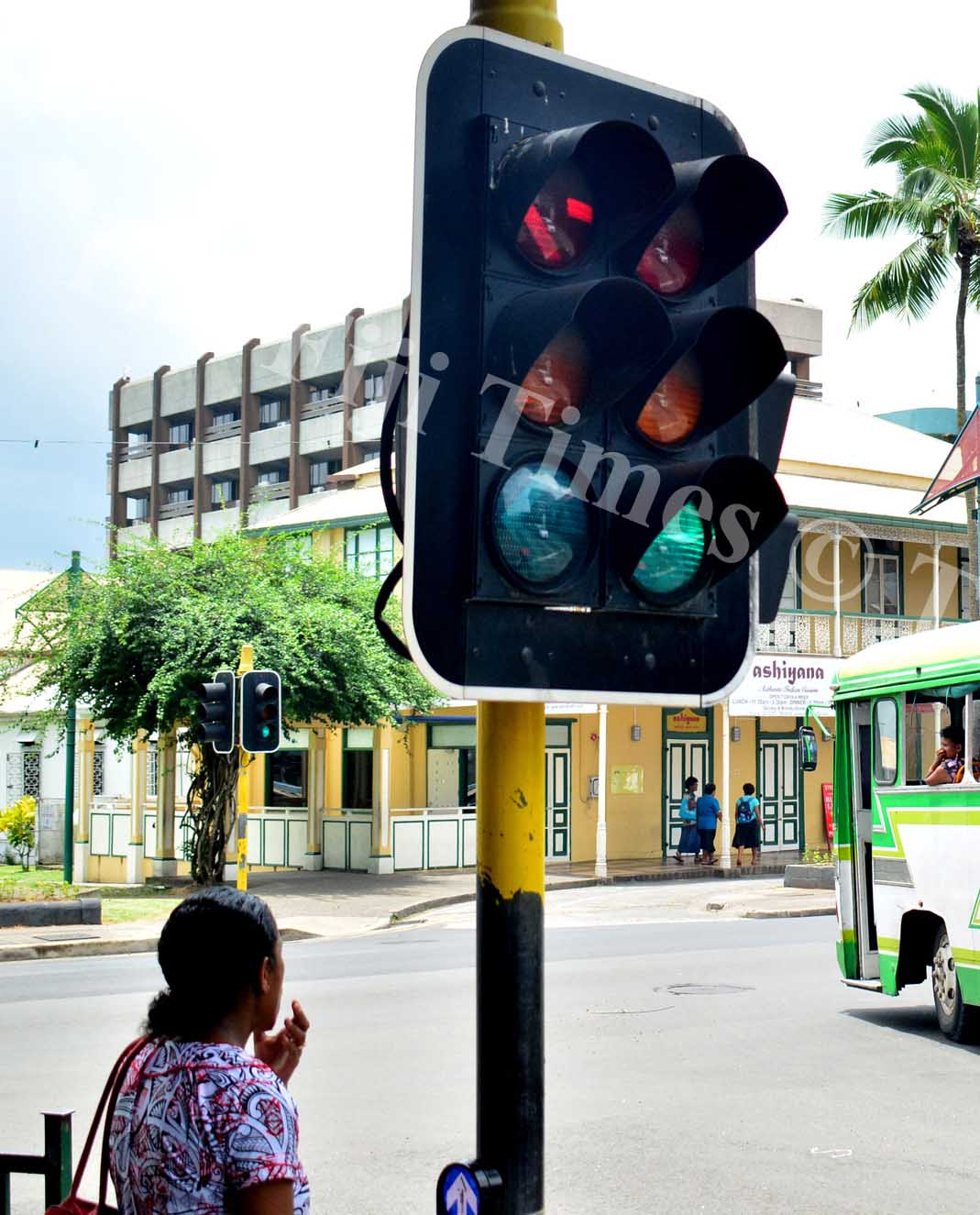 THE Fiji Roads Authority (FRA) is earmarked to upgrade 36 traffic lights under a budget of about $3.5 million within the next financial year.
Responding to questions from this newspaper, the authority referred to the 2019/2020 National Budget which revealed that of the total budget allocated to FRA, $1.8 million would be used to upgrade traffic lights in the Central Division, while $1.3 million would be spent on lights in the West and $440,366 would be used to upgrade traffic lights in the Northern Division.
About $9 million is being set aside for the authority's streetlight improvement program.
"The objective of the project is to create a more secure society by improving visibility for drivers and making streets safer to walk at night," a statement from FRA said.
"Streetlighting provides a feeling of assurance; it beautifies Fijian streets and communities, and allows businesses to operate during the evening hours.
"Vanua Levu streetlighting program from Labasa to Savusavu is budgeted at $1.6 million.
"New streetlights for the Central Division are budgeted at $1.05 million which will see the implementation of new lights in the Suva central business district, Nausori-Suva corridor and Suva urban."
A total of $1.2 million has been set aside for the implementation of new streetlights in the Western Division within the Lautoka central business district, Lautoka urban, Nadi urban, Sigatoka central business district, Ba central business district, Tavua central business district including Vatukoula.
"A sum of $470,092 has been allocated for the Northern Division which will see traffic lights set up in the Labasa central business district, Labasa urban and Savusavu central business district while $864,404 is budgeted for the solar streetlighting in the Central Division."