Tovata braces for tough challenge
19 September, 2018, 11:43 am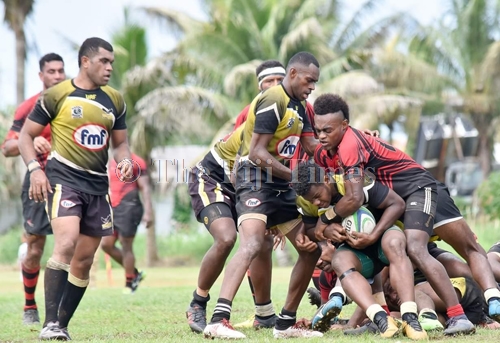 THE new Ram Sami Nasinu Rugby Union weekly challenge champion Tovata is expected to face a tough battle when they face challengers Nadera this weekend.
Tovata defeated former champion Tacirua 15-5 in a tough encounter last weekend at the St Marcellin Primary School ground in Vatuwaqa. It was the opening challenge of the season.
Former champion Tacirua had their opportunity but were not able to successfully convert their possession into points.
Tovata on the other hand came well prepared for the match and managed to score two tries, one a penalty try to add to a penalty for their 15 points.
Tacirua only managed an unconverted try at the final whistle.
Tovata will now turn its focus to the next challenge which will come from one of the oldest rugby clubs in the competition, Nadera.
The Nadera Rugby Club has produced a number of players who went on to represent the country in rugby union and also rugby league such as the late Etuate Waqa, Fero Lasagavibau, Vula Dakuitoga, Jo Rasiga and many others.
Nadera also made the Nasinu Rugby Union 15s competition semi-finals last month.