Top support for Fiji team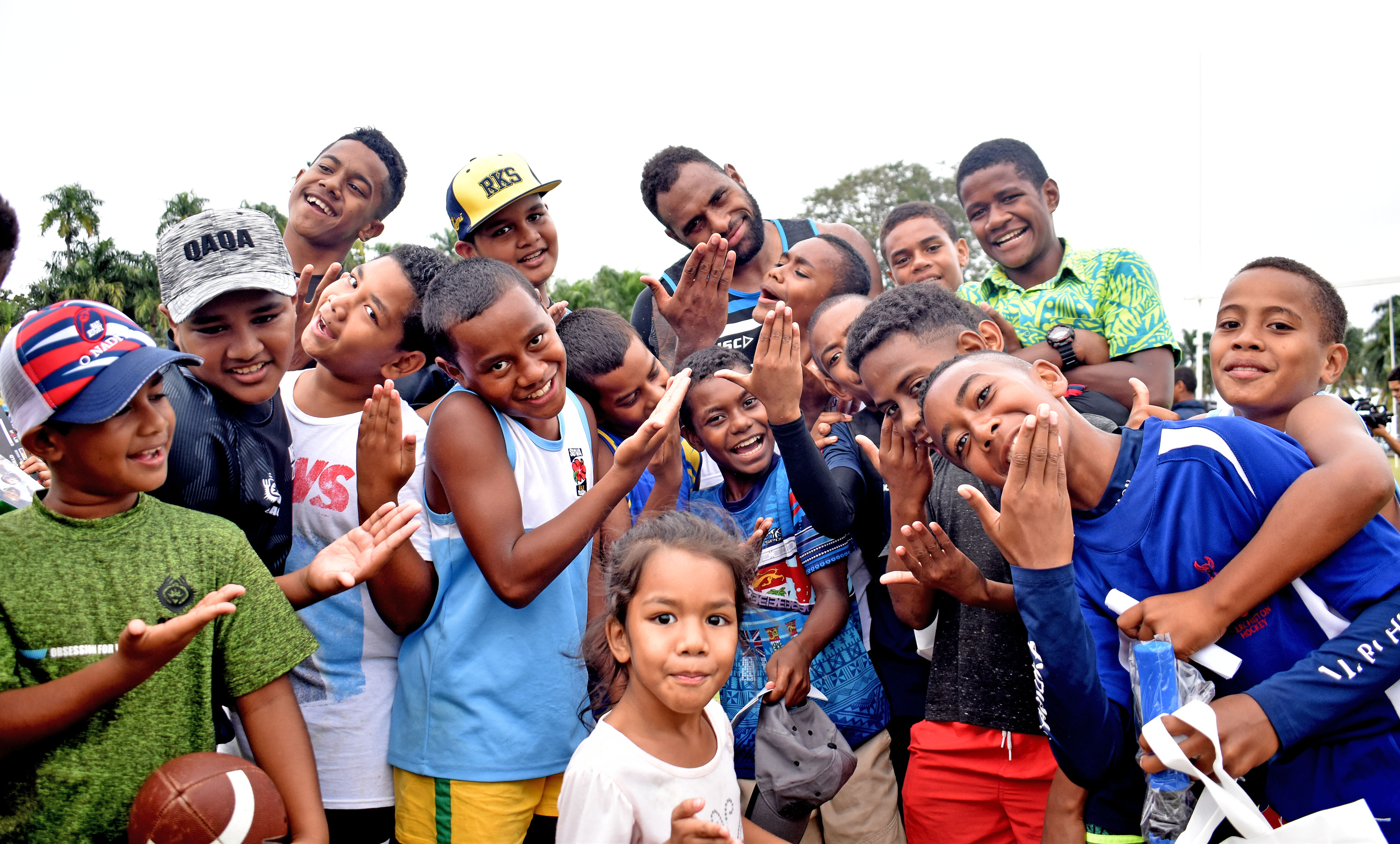 FLYING Fijians head coach John McKee has labelled the people of Fiji as the main ingredient and source that drives the Flying Fijians.
"The pride of representing Fiji is a real drive for our players," said coach John McKee as the players and officials took a break from their routine closed sessions to open the doors to the public yesterday at Albert Park in Suva.
"It was also an opportunity to give the fans a chance to see their stars in action," McKee said.
McKee said it was very good for the players after a strenuous Pacific Nations Cup campaign and now into the final phase towards Japan.
"It is very good for us and very motivating for the players to see the large crowd getting in the action."
Children and adults thronged to Albert Park in numbers, as the Flying Fijians mingled with fans taking pictures and signing autographs
The Flying Fijians are currently in a 10-day camp before they depart for New Zealand to face Tonga in their last international friendly ahead of the Rugby World Cup.