TLTB enforces licensing procedures
29 August, 2018, 11:10 am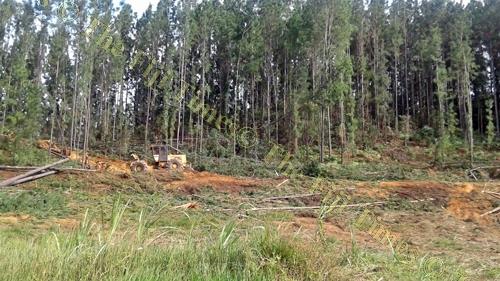 LOGGING companies continue to lure resource owners to exploit their natural resources, says the iTuakei Land Trust Board (TLTB).
This issue has prompted the TLTB to enforce its licensing procedures.
TLTB northern branch manager Josaia Waqairatu said they issued three licences, namely the clear fell, free issue and logging licences.
Speaking during a talanoa session with the Minister for Forests Osea Naiqamu at Navakuru Village in Cakaudrove, Mr Waqairatu said free issue licence applied to logged wood for subsistence use of resource owners which needed to be approved by the landowning units (LOU) in a minute.
Mr Waqairatu said the minutes of the meeting would contain the consent of the LOU with the village headman, Roko Tui and the TLTB support letter which would then be forwarded to the Ministry of Forests who would issue the licence.
"However, the licence means that trees logged from the forest will only be transported directly to the village for subsistence use and not to the sawmill," he said.
"The second licence is the clear fell licence which is issued to leaseholders to fell trees within their lease boundaries. "The third licence type is the logging licence which needs a minutes of the meeting which will discuss the interest of the company and the consent of the landowning unit, Environment Impact Assessment report, and the inventory report."
Mr Waqairatu told landowners the inventory report was important in that it contained the monetary value of trees and other resources within an area of land intended to be logged.
"Companies failing to acquire these licences can be fined $10,000 for breaching procedures."