Tiny tin shed helps Ali to support his elderly parents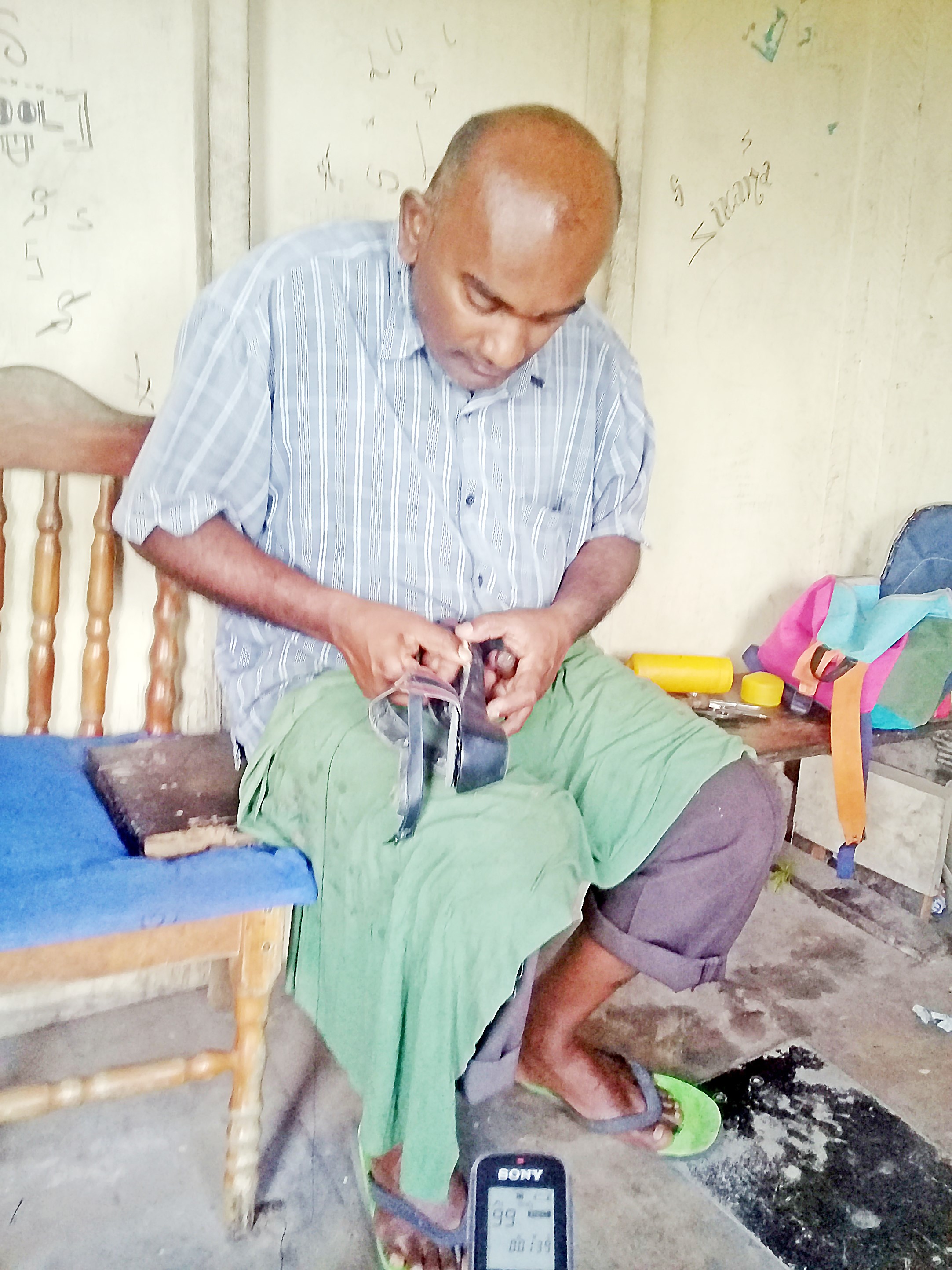 ARMED with a thick thread, a thin metal like needle and a bag filled with shoes, Ilshad Ali strides his way to the tiny tin shed where he has been based for the past 10 years.
Mr Ali is a well-known face in the Nakasi neighbourhood where he repairs shoes and bags. Customers would come from as far as eight miles in Makoi, Nausori and even passersby from Suva who happen to be in the area.
It's a job that doesn't earn much, but it's something for the 40-year-old that has earned him his living.
Mr Ali said he supported his elderly parents with the income earned from his shoe and bag repair job.
"I learned to do this work from a Gujirati shoe maker about 16 years ago," he said.
"Back then, I was just doing odd jobs but when I met this fala, I knew I had to learn it so I kerekere (ask) some bus fare from my father and I went to Suva where I worked for my Gujarat friend."
The Nakasi resident said he left school when he was 11-years-old because his parents couldn't afford his education.
"I look for work to help feed the family," Ali said.
"We used to stay in Wailoku in Tamavua, and then in 1992 we moved to Nakasi.
"At the time there were hardly any houses and roads here.
"Today you could get lost just going through this subdivision," he said smiling.
On a good day he said he made $25 and in a week he could earn up to $150, but he said he was happy that it was something that he could help his parents with.
"If you stay home and do nothing, you won't eat," he said.
"This is honest work and I can't complain much."