Timoci continues with Moana
21 September, 2022, 7:38 pm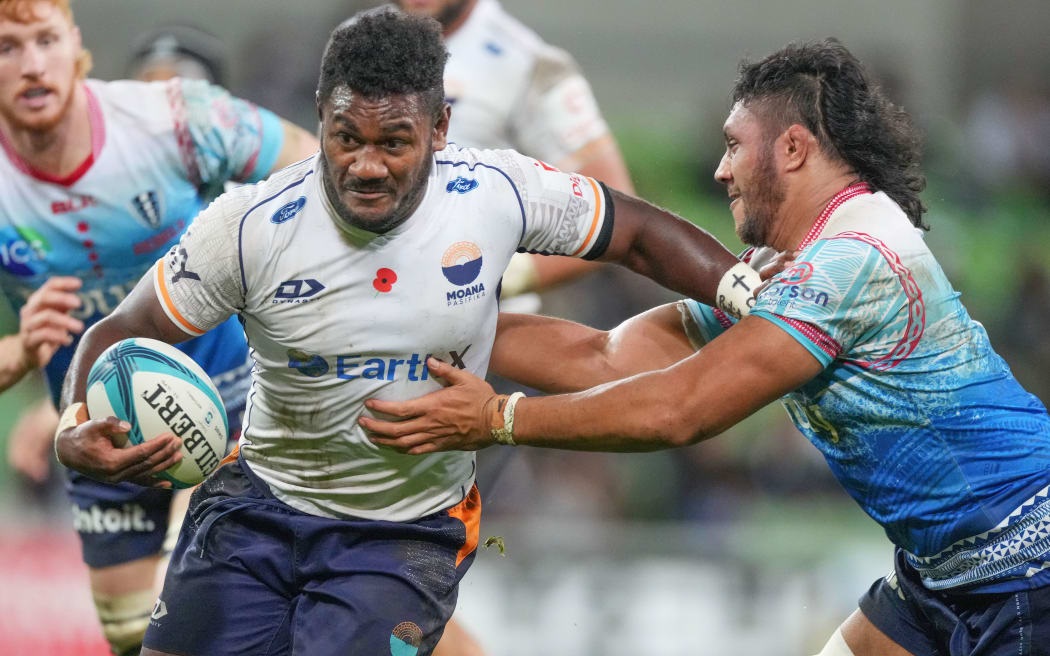 Super Rugby Pacific sensation Timoci Tavatavanawai will return to Mount Smart Stadium for the 2023 Super Rugby Pacific Season after lighting up the competition in his debut season.
He has re-signed with Moana Pasifika for next season.
The Fijian flyer finished the 2022 season with 57 defenders beaten in 8 games, the most out of every player in DHL Super Rugby Pacific, Moana pasifika reported.
His strength, skill and explosive power saw him collect the Tuifa'asisina Sir Bryan Williams Cup for the Back of the Year.
Tavatavanawai, known as 'Jimmy the Jet', also received the Maui award for the best attacking player of the year.
Moana Pasifika head coach Aaron Mauger is delighted to have the 24-year-old back in the blue jersey for next season.
"Timoci had a breakout season for us in 2022," he said.
"He was sidelined in the early stages of the season and fast became a popular team man through his desire to serve his teammates and help get the best out of the men taking the field," he said.
"When Timoci was given his first opportunity, he made it hard for us to relinquish his spot on the wing. His explosive power and acceleration off the mark made him the most illusive man in Super Rugby Pacific. He brings an infectious energy in to our environment and will light up Mount Smart next season."