Timeout in PNG Parliament
23 November, 2018, 7:35 am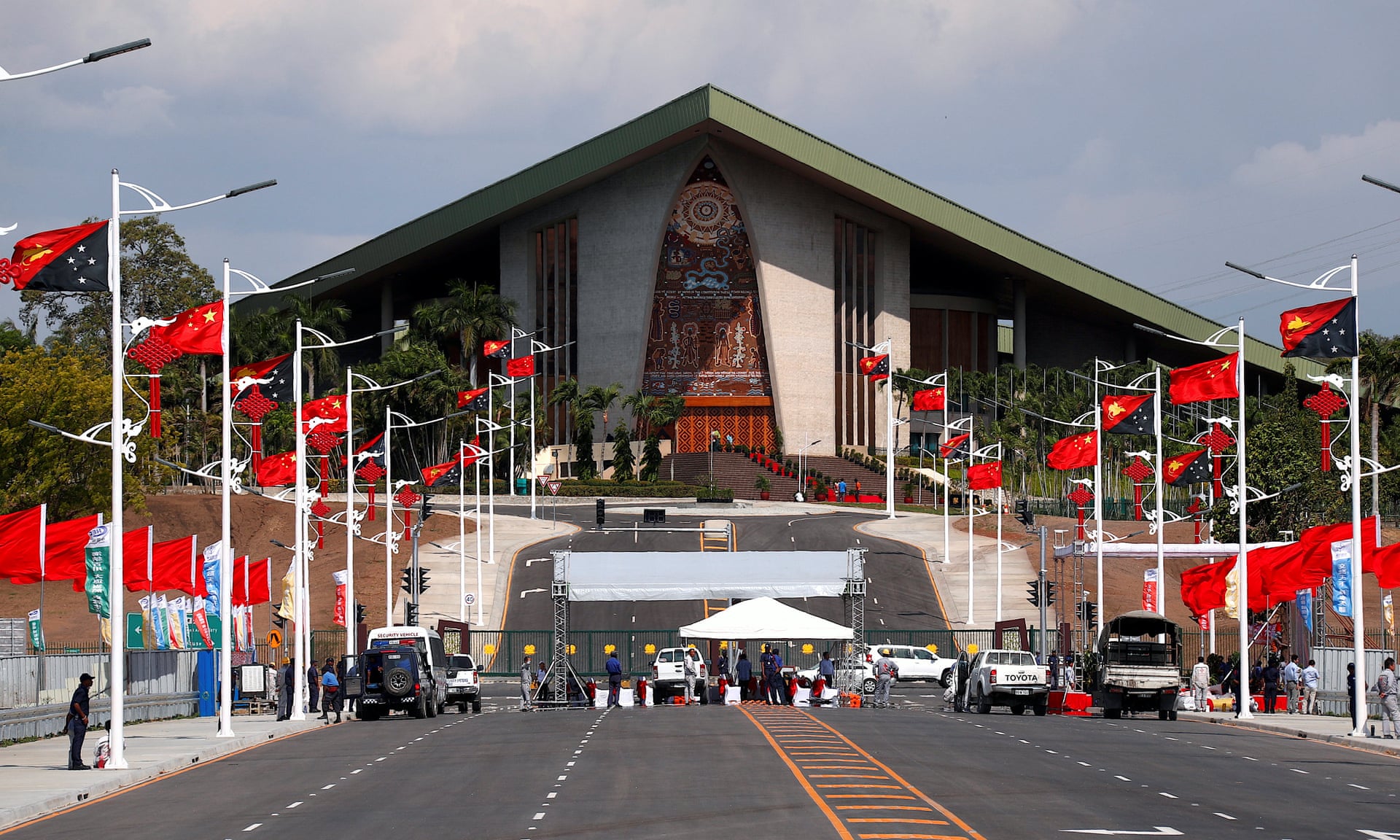 PORT MORESBY,22 NOVEMBER 2018 (THE NATIONAL) – Papua New Guuinea Parliament is out of bounds to everyone while staff assess the damage to properties caused by a group of Apec security task force officers on Tuesday.
Speaker Job Pomat has also asked the parliamentary staff to come to work in black today as a mark of sadness over what happened.
Although he called for disciplinary action to be taken against the police and prison officers involved, he also blamed Government officials, who had delayed the payment of allowance to officers involved in the Apec security operations, for the problem created.
He blamed the incident on the "lack of management on the allowances of the frustrated officers".
"If we are in their shoes, we will feel the same.
"They need their allowances to keep them moving and doing their jobs effectively, buy flex cards to contact their families and other necessities required."
However, Pomat told the staff that he was concerned about what happened as it was an attack on the sanctity of Parliament.
He called for a stop-work to allow staff to do the cleaning up and to take stock of everything that was damaged, including personal items such as mobile phones, laptops and vehicles.
He asked that they come in black to work to show "we are in sorrow over the sudden attack on the National Parliament".
Clerk to Parliament Vela Konivaro commended Pomat for meeting the officers on Tuesday in an attempt to defuse the tension.
He said the officers should have taken their grievances to the appropriate administrative channel.
"The national Parliament is the asset of the people of PNG and must be protected at all times instead of destroying it," Konivaro said.
But he told the staff to "get over it and show the country that we are are proud Papua New Guineans".
"We will clean up Parliament and repair the damage done," he said.
"Today we are on lockdown and the staff have been told to carry out the assessment of the damage and cleaning up the mess," Konivaro said.
"The Speaker has stopped the public from entering the parliament precinct to avoid interrupting the clean-up work. It is usually open to the public even after sessions. But there is a lot of damage and broken glasses all over the place."
He said vehicles belonging to MPs and staff were also damaged.
"The office for processing the parliament sessions, bills and papers were also damaged, so we need to ensure that those areas are fixed," Konivaro said.
"The closure is only for a few days to allow for a proper clean-up. It won't be fixed overnight. The equipment is very expensive and we receive our funding from government in dribs and drabs.
"So it will take a while for us to have these properties replace," he said.