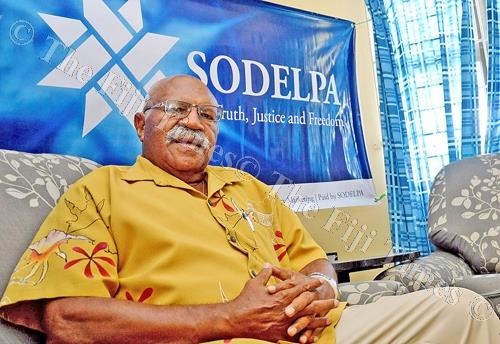 AS Fijians join Christians around the world to commemorate Easter Saturday today, SODELPA leader Sitiveni Rabuka has called on Fijians to continue to embrace the values of kindness, love and compassion.
Mr Rabuka said these shared values were very important for a prosperous and inclusive Fiji.
"To me as a humble Christian, I believe that we should take time and reflect on Easter as an individual, as a family, as a community and as a nation," he said.
"In addition, we must also continue to embrace our strong traditions of religious tolerance, and freedom of speech that have been eroded in the last 12 years," he claimed.
"As we move towards the election, we must work together to build an inclusive nation with a brighter future for all our citizens."
Easter is celebrated by Christians to commemorate Jesus Christ's resurrection from death.
His resurrection is celebrated on Easter Sunday, which also marks the end of Lent, the 40-day period of fasting which began on Ash Wednesday.
"I extend my warm wishes to families celebrating Easter and also those observing the Feast of Passover and Unleavened Bread this weekend," Mr Rabuka added.