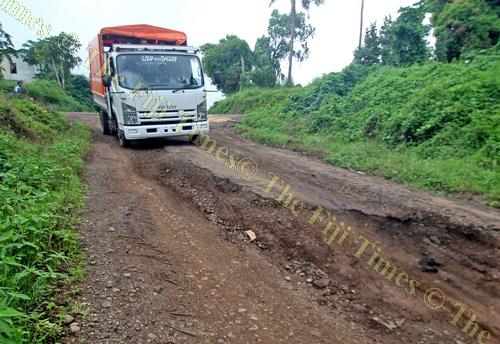 WHEN Severe Tropical Cyclone Winston wreaked havoc across the Fiji group, it left behind an unimaginable trail of destruction.
Trees were uprooted, rooftops were blown off, homes destroyed and the countless lives lost.
And there are the invisible scars, with the accompanying emotional and psychological trauma indelibly imprinted on the thousands who faced the full brunt of the Category 5 storm. A trauma so deep it left survivors, especially the younger ones, so badly shaken whenever the weather took a turn for the worse.
For several days immediately after the storm, Koro Islanders were cut off from the rest of the world before the first helicopter, bearing media personnel,landed at Sinuvaca Village on Monday February 22, 2016. Close on their heels were others sent to lend a hand in the recovery effort.
Within the next two weeks members of the Republic of Fiji Military Forces, under the watchful eyes of Captain Ratu Seci Nawalowalo, worked tirelessly day in day out, trying to clear the roads and reach out to the worse-affected areas.
A week after Severe TC Winston, there was still no access to a few settlements and villages as roads were blocked off by uprooted trees and huge boulders. Yet despite the challenge and taking in to consideration the lack of machines at that time on the island, these soldiers emptied their tanks in trying to reach the affected areas.
They left early in the morning and returned late at night, with former national sevens rep Timoci Volavola often updating Capt Nawalowalo on the progress of their work.
Today two years on, these Koro Islanders often talk about the work that was done by those soldiers. Such is their gratitude, they will implore those who will come back to Viti Levu to do them a favour, to convey to the soldiers their heartfelt thanks.
They even asked a team from this newspaper that was on the island last month to do them a favour, please thank the RFMF for us.
So to the members of the RFMF and to Ratu Seci and your team, two years on and Koro Islanders have not forgotten the work you did for them.
Rehabilitation works still continue on the island in the Lomaiviti Group. Schools upgrade continue, the dalo industry is back and the Fiji Roads Authority continues upgrading stretches of road on the island.
According to FRA communications team; "For Koro there is planned periodic maintenance in place which will be carried out in late March and works will be completed before the end of this financial year 2017/2018.
"The scope of works that will be carried out on Delaikoro Rd and sections of the Koro Coastal Rd will involve;
* Grading with compaction;
* Desilting of existing drain;
* High shoulder removal;
* Supply and spread crushed asphalt; and
* Pavement bridging on soft spot area.
"Our contractor, Lomanitoba, will be carrying out this periodic maintenance works."