Team Fiji swimming provisional team named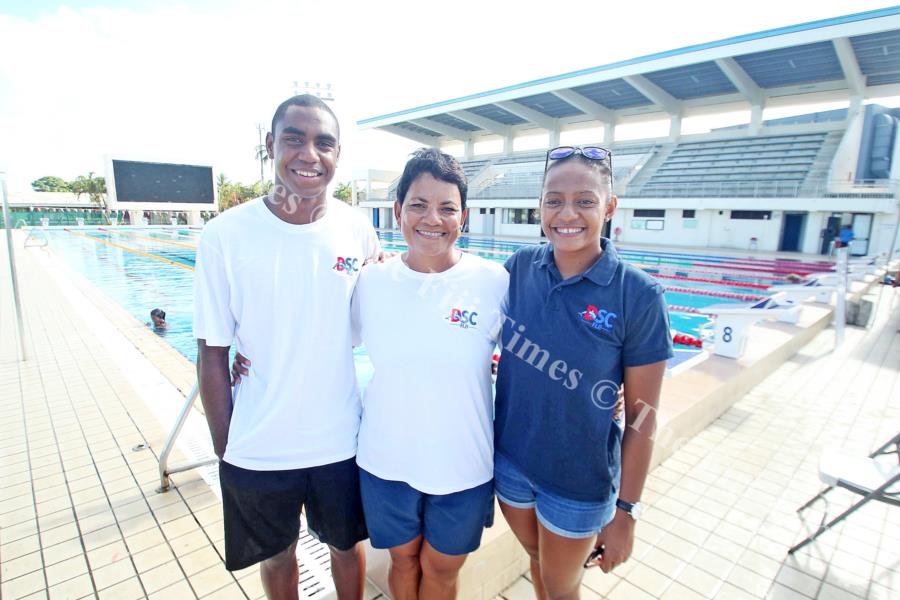 TWENTY-EIGHT swimmers have been named to be part of the provisional squad to the 2019 Pacific Games on July 7 to 20 in Apia, Samoa.
Fiji Swimming general manager David Dugucanavanua said the swimmers will train hard to meet the qualifying times for the Pacific Games before the 2019 Easter Weekend Fiji Games which will also be a trial swim for the team.
"The swimmers will be required to meet the qualifying times this season ahead with the last opportunity at the 2019 Easter Fiji Games.
"So in order to make it into the final squad, the swimmers will have to trim down their times before our trials," said Dugucanavanua.

Swimmers: Taichi Vakasama, Epeli Rabua, Matelita Buadromo, Yolani Blake, Rosemarie Rova, Hefu Erasito, James Kado, Moana Wind, Jane Smith, Ella Rasau, Samuel Yalimaiwai, Temafa Yalimaiwai, Aimee Elaisa, Marion Kotobalavu, Paul Elaisa, Jodie Puamau, Cheyenne Rova, Kalen Eyre, Jayzon Requina, Damien Kitione, Thomas Librieghts, Oakley Johns, Tevita Fotofili, Netani Ross, Mosese Bobi, Calum Lobendahn, Hansel McCaig and Wilson Erasito.