Teachers' contracts: Diploma or bachelors in education mandatory for five-year term
7 February, 2019, 9:37 am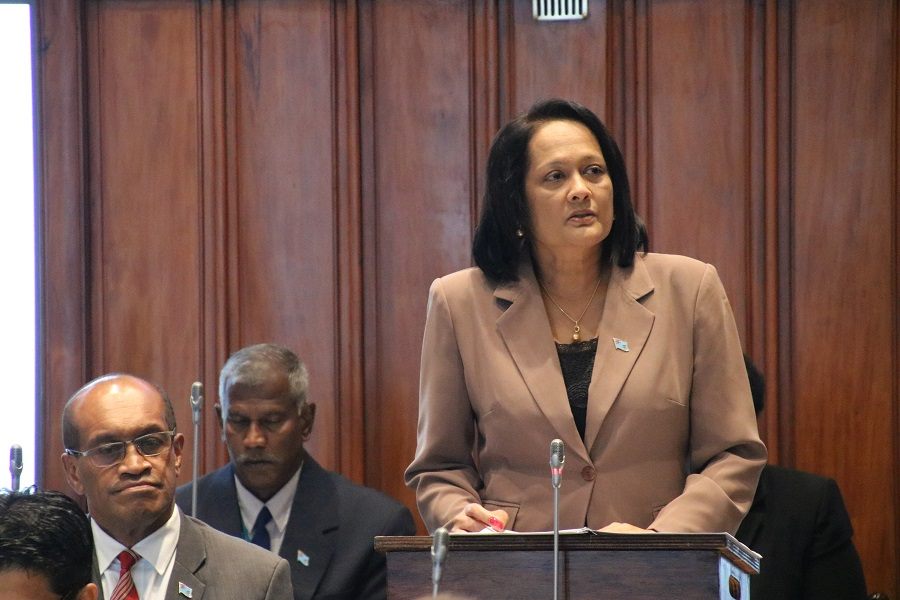 TEACHERS will only be given a five-year contract if they have completed a diploma or bachelors in education program.
This was revealed by the Education Minister, Rosy Akbar, after her first ministerial visit to Votualevu College, Nadi yesterday.
"Teachers have been made aware that if they do not have teacher training, they will be given a one-year contract only," Ms Akbar said.
"They will be given an opportunity to complete their teacher training so their contracts could go up to five years."
"If a teacher graduates with a Bachelor of Science or Bachelor of Arts program and he or she is not trained, it has been explained to them that in order to get a five-year contract, they will need a diploma or bachelors in education program."
Fiji Teachers Union general secretary Agni Deo Singh said the move by the ministry was a "ploy" by Government to exploit teachers.
"What the ministry has done from the start of 2018 is reduce the entry point salary of teachers with degree and without teacher training from $21,000 to $14,000 per annum," he claimed.
"We have people with masters (degree) in physics and maths — postgraduate qualifications — just because they do not have the teacher training component, they are being offered this salary. "And this is preposterous because they will be doing exactly the same job, teaching the same subjects and expecting the same outcomes as those with a degree and teacher training.
"How demoralising it is for a Year 13 teacher in one classroom getting $14,000 and the teacher in the next classroom teaching the same curriculum and getting a salary of $21,000. This is a serious concern for the union."
During her visit to Votualevu College yesterday, Ms Akbar said teachers who were currently sitting on a one-year contract were those who were yet to complete their education program.
The Education Minister said teacher training was a mandatory requirement for Fijian teachers who wanted a five-year contract.
"This important information needs to come down to teachers and the whole idea is to come, sit and talk to them and get them to understand how their ministry works."
She added that the ministry would make sure all issues pertaining to teachers' salaries would be looked into in the next eight months.
Ms Akbar said she intended to visit all schools in Fiji and find out the challenges teachers were going through.
The Fiji National University, the University of the South Pacific and the University of Fiji all offer education programs in primary and secondary education, postgraduate diploma in education, masters degree in education and PhD in education.