TB sufferer ordered to be kept away from remand prisoners
11 January, 2019, 3:22 am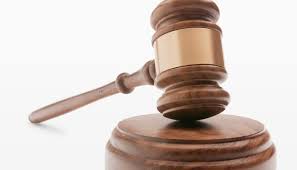 A MAN who was suffering from tuberculosis was ordered by Suva Magistrate Liyanage Wickramasekara to be kept separately from other remand prisoners.
Isoa Qeleni is charged with one count of unlawful possession of illicit drugs and he has been remanded in custody.
It is alleged that Mr Qeleni without lawful authority had in his possession 22.2 grams of marijuana on November 27, 2018 in Suva.
Police prosecutor Corporal Raymond Filipe objected to bail on the grounds that Mr Qeleni escaped from police custody and has a previous conviction of absconding bail.
The case has been adjourned to January 22.