Tavua-Rakiraki corridor to expect power outage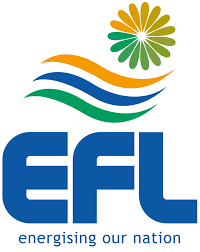 ENERGY Fiji Limited says critical repair works will be carried out on 33,000 volt transmission lines that carry power from its Rarawai Zone substation to customers in Tavua and Rakiraki.
CEO Hasmukh Patel said the work would be done this Sunday, June 17 from 5am to 6am.
"In order to carry out the repair and maintenance works, EFL Engineers will need to de-energise the 33,000 volt transmission line from the Rarawai 33kV Zone Substation to Tavua and Volivoli (Rakiraki)," he said.
"Power supply to parts of Tavua and Rakiraki will be switched off for safety reasons to allow our teams to carry out maintenance works on the 33,000 Volts line."
Areas affected:
Whole of Tavua Town Area, Tawatawa, Tagitagi area, Maqere, Qelela, Waikona, Matalevu, Yasiyasi, Tavua Hospital, Higgins Depot, Yaladro, Malele, Davota, Balata, Toko, Matanigata, Vatukoula, MR Dayal Factory, Vuqele, Masimasi, Vunivaivai, Koro No 1 & 2, South Ridge Repeater, Korovou Weir, Taunabe Village, Nadarivatu, Nadala, Navai, Korosoi, Waimoqi, Yauyau, Soroni, Wainiqia, Tavurase, Lovo, Wailailai Settlement, Waidradra, Navosalailai, Vatusogo, Nadrano, Naga, Ravoravo, Nadrau, Nabawaqa, Naiyaca, Lewa, Lewavou, Camp Site, Nadarivatu Buyabuya, Drala, Koro Village, Portal House, and FSC Rakiraki.