Tavua man acquitted
11 September, 2019, 2:04 pm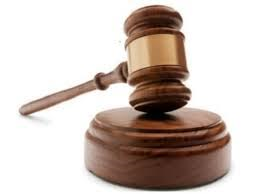 A TAVUA villager was acquitted by the Tavua Magistrates Court after the prosecution failed to prove that he allegedly stole and killed a breeder cow worth $2500.
According to Magistrate Lisiate Fotofili, the former accused was an employee of the complainant who owned a cattle breeding business.
Magistrate Fotofili explained that he was not satisfied by the evidence provided by the complainant and the prosecution regarding the ownership of the cow.
"I accept her evidence that she believes that the cow at the police station belongs to her," he said in his final judgment.
"I do not expect police or the investigators to line up carcasses of animals so that there can be an identification parade to test the accuracy or strength of PW1's identification of the dead cow at the police station.
"At least photos or a video could have been taken.
"There is no indication that that was done and none has been tendered during the course of the trial."
Mr Fotofili said he accepted evidence provided by the former accused that there were cows at the compound owned by other people.
"I am not satisfied beyond a reasonable doubt about who is the owner of the cow that was killed. The prosecution's case fails in that regard. Ownership has not been proven."
The resident magistrate gave both parties 28 days to appeal the judgment.