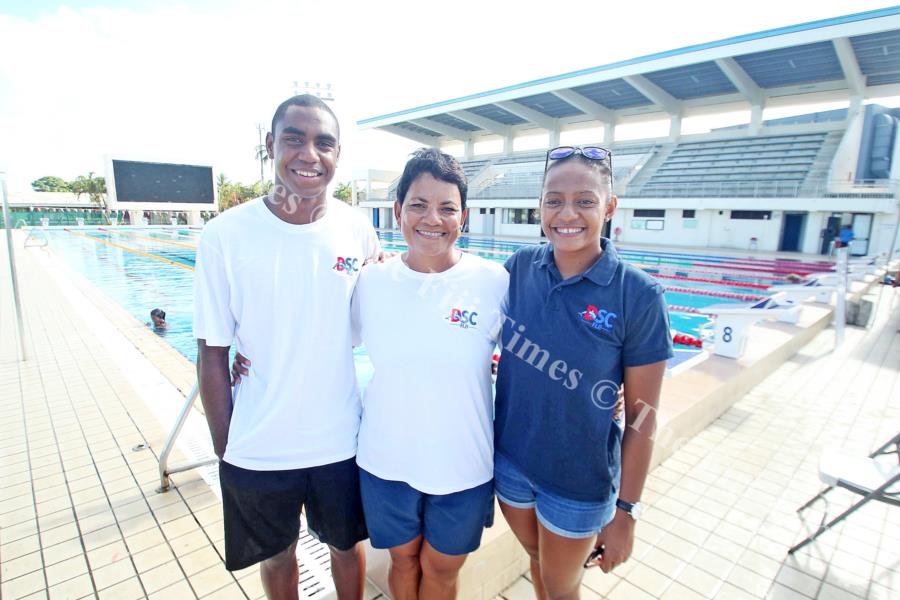 IT is impossible for anyone to think and believe how your biggest obstacle could become a part of your life.
Fiji Swimming head coach Sharon Smith-Pickering, fought all odds to become a successful athlete in Fiji.
Her colourful swimming career began early in life — an incident which could have claimed her life while swimming, to winning a number of gold medals and making her country proud.
Smith-Pickering represented Fiji twice at the Commonwealth Games in Brisbane, Australia in 1982 and in Edinburgh, Scotland in 1986.
The former Suva Grammar School student first represented Fiji at the 1979 South Pacific Games in Fiji and then in 1987 in Noumea, New Caledonia.
At the age of eight, during a swimming lesson at Veiuto Primary School in Nasese, Suva, she almost drowned but was saved by one of the swimming officials.
"I was very young when I first went for my first Commonwealth Games and then I went on to compete in the next one in Scotland. After that, I took part in a couple of Olympic Games," she said.
Smith-Pickering was already an Olympian at the age of 17 where she battled against the best in the world. She competed in the Los Angeles Olympic Games in 1984.
In 1988 she was the flag bearer for Fiji during the opening ceremony of the Olympic Games in Seoul, South Korea and went on to represent Fiji in the 1992 Barcelona Olympic Games.
In 1992, she retired from the sport and took up coaching, and two years later she had her own swimming club, the Triton Swimming Club.
"I love the results at the end because I teach from the youngest age of three and even babies to the elite coaching and the fact is that my husband backs it up. It makes my job easier. I cannot work from a 9-5 job as I have been doing this all my life and I really enjoy it," she said.
"I almost drowned but was saved by the expert ladies who came in and gave us the swimming lesson and that was it. I never thought I would reach this far and back then I never thought of representing Fiji at the Olympic Games. I used to enjoy training compared with now where most of the kids are forced to train. I had passion for swimming from a young age. There have been a lot of changes with more swimming clubs now. We used to have only two — Suva and Nadi. There are more swimmers nowadays and it makes it competitive among the swimmers. The techniques have changed in swimming compared with 20 years ago."
Smith-Pickering said her biggest achievement was the 1987 South Pacific Games in New Caledonia where she won two gold medals, two silver and two bronze including two games record.
"I would like to see Matelita Buadromo qualify for the 2020 Olympic Games so it would be nice to see her there," she said.
"After Rio, I decided to slow down, but then decided to do it for the next four years. I have still got a lot of kids who look up to me to coach them."
Smith-Pickering undoubtedly became Fiji's daughter with her loyal and diligent service to the Fiji Swimming and the nation.