Suva Zone One: Waqailotua's double win for RSMS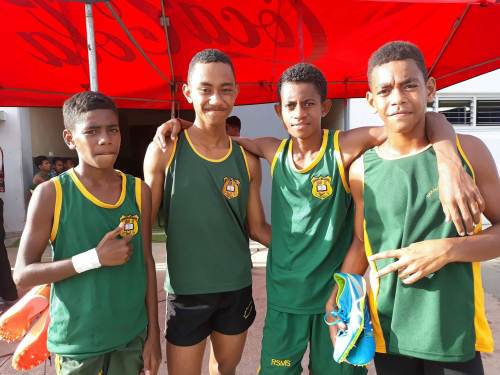 Update: 5:13PM TUPOU Waqailotua today bagged two gold medals for Ratu Sukuna Memorial School after winning the 100m and 200m sub-junior boys final at the Suva zone One competition.
The Year 9 student ran a time of 12.84 seconds in the 100m race.
He said he was grateful for the win because this would qualify him for the Coca-Cola Games, which he now looked forward to.
"This is my opportunity to run in the Coca-Cola Games. I had participated in the Chow Games last year but I was focused on long jump and didn't participate in the sprints," Waqailotua said.
"I prepared well for this run and now I look forward to the busy training schedule I have to prepare for the national meet."