Suva Zone 1: MGM rules athletics meet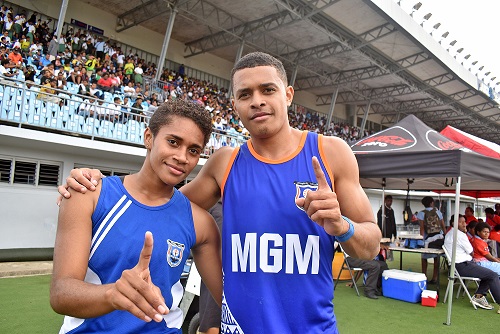 MGM High School student Waisale Inoke is the fastest senior boy in the Suva 1 Coca-Cola Games competition.
His female counterpart Kesaia Boletakanakadavu is the fastest senior girl.
Inoke ran a time of 10.62 seconds and set a new record in the senior boys long jump with a 6.91 jump breaking the previous of 6.35 metres, while Boletakanakadavu ran a time of 12.75 seconds.
More detailed reports in tomorrow's edition of The Fiji Times.